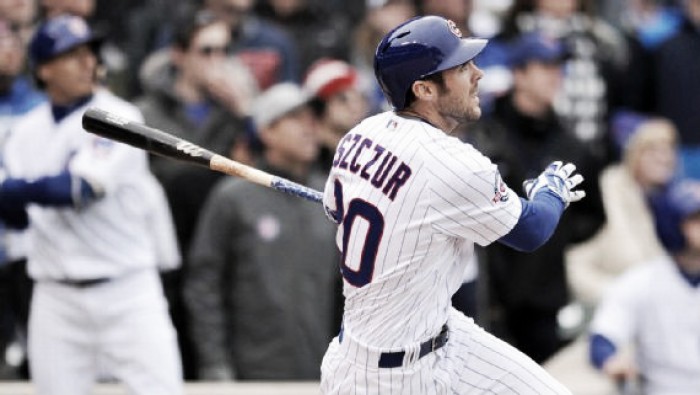 The Chicago Cubs came into Friday's series opener against the Atlanta Braves looking to capture their 17th win on the year, with strong pitching and tremendous run support they did just that.
Cubs all-star first baseman Anthony Rizzo blasted an RBI single with one out in the bottom of the eighth inning to break the 1-1 tie giving the Cubs the advantage. What happened next was quite impressive. Matt Szczur stepped up to the plate for Chicago, bases loaded, first pitch he got caught looking and on the second pitch he faced in his only at bat of the game, the Villanova alum smashed the ball to left center resulting in a grand slam. Szczur's grand slam sealed the deal for Chicago as they would wind up coming away with the win by a final of 6-1. The win brings Chicago to 17-5 on the year; best start since 1907 for the franchise. Cubs starting pitcher Jon Lester struck out ten batters over seven innings however he did not get a decision, with the no decision Lester is now winless in three home starts this season.
Braves strike first
The Atlanta Braves did in fact have the lead all the way up until the fifth inning, Atlanta's lone run coming off a Freddie Freeman leadoff homer in the fourth inning. The Cubs fought back and tied the game on an RBI single from catcher David Ross.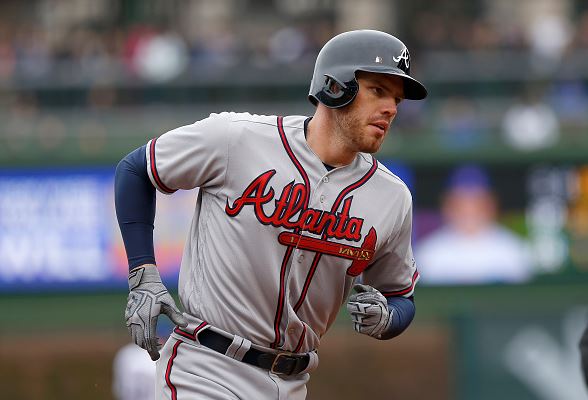 Breaking down the late game drama
The Cubs and Braves were tied in eighth inning when Chicago's Tommy La Stella drove a ball to left field resulting in a double; La Stella would then be forced out at third base on Dexter Fowlers fielder's choice. Cub's right fielder Jason Heyward would later walk and second baseman Ben Zobrist would single to load the bases for Chicago. Rizzo stepped to the plate and shot one into left field for an RBI single scoring Fowler and loading the bases yet again. Next up was the 26-year-old fielder Matt Szczur, on an 0-1 pitch he drove it into the left field bleachers for his second homerun of the 2016 season.
Looking ahead
The Cubs and Braves will square off again on Saturday in the second game of the three game stand, the Cubs will send veteran right hander John Lackey to the mound to take on Atlanta's Julio Teheran. In Lackey's last start he allowed six runs over 5 2/3 innings against the Cincinnati Reds in Cincinnati. Teheran on the other hand had by far his most impressive start of 2016 on Monday when he only allowed one run through seven innings pitched against the Boston Red Sox. Game two of the three game series begins at 1:20 PM CT at Wrigley Field.