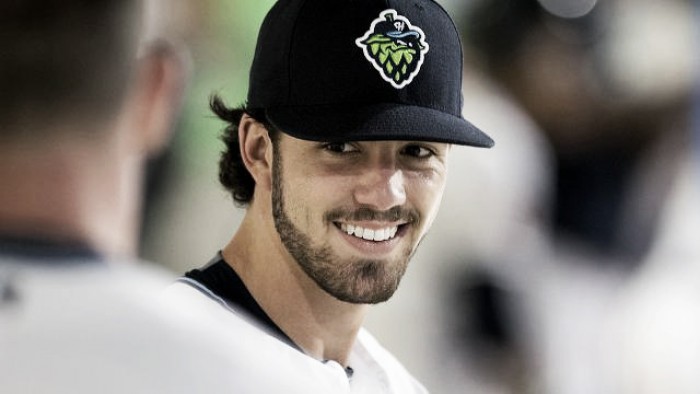 The Atlanta Braves moved two of their top prospects a step closer to the Major League level, as they announced that they promoted last year's #1 draft pick Dansby Swanson to Double-A. They also promoted their #3 prospect, Ozzie Albies, to Triple-A Gwinnet.
MLB Pipeline has Swanson ranked as the 6th best prospect in all of baseball, while Albies is listed as the 26th best prospect.
Swanson has starred in the minors
Swanson, a Georgia native, has excelled in the minor leagues, as the 2015 top draft pick batted .333/.441/.526 in 21 games with Advanced-A Carolina. He was initially drafted by the Arizona Diamondbacks, but shortly into his career, he was traded to Atlanta in exchange for Shelby Miller.
In 22 games in the Diamondbacks organization, Swanson batted .289/.394/.482 with one home run and 11 runs batted in. He also had three triples and two doubles during his short stint with Single-A Hillsboro.
Albies has soared through the Braves system
Albies, meanwhile, is just 19 years old, but has skyrocketed through the Braves system since entering it in 2014. In 22 games with Mississippi, he batted .369/.442/.512. He was the youngest player in all of Double-A, and will likely keep that distinction at the Triple-A level.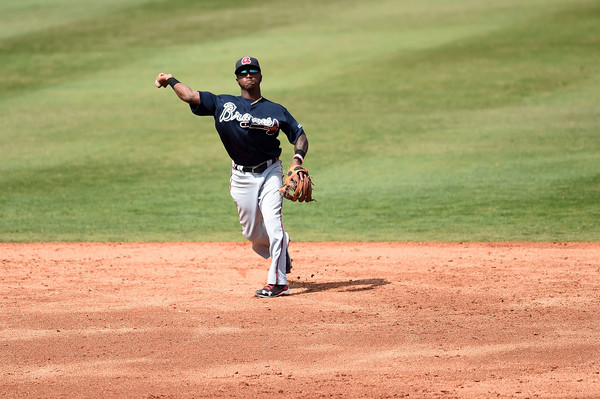 Albies, who is from Curacao, said at the end of Spring Training that he wanted to follow the same path as fellow Curacao native Andruw Jones, who made his debut for Atlanta in 1996 at the age of 19. If he keeps this pace, he will easily make that goal.
The ultimate goal for Atlanta is to have both of them playing in the big leagues by the end of the season. For now, the the two shortstops will remain at separate levels so they can both play shortstop every day. Once they do make it to the Majors, one of them will switch to second base, in order to have both of them in the lineup.