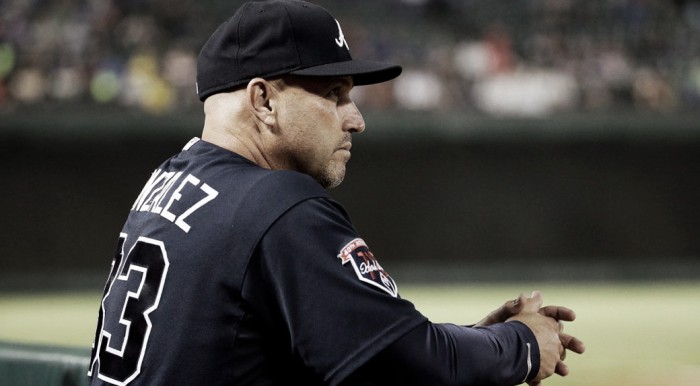 After a rather tough 2015 season, there has begun to be questions within the Atlanta Braves organization in regards with what to do with the staff, mainly consisting of manager Fredi Gonzalez.
As per an inital report from Mark Bowman of MLB.com, it seems as if the club is already looking at alternative options to take over as soon as this season with Bob Nightengale of USA Today Sports reporting that former San Diego Padres manager Bud Black is being "heavily" considered amongst the mix.
At this current point in time, no decision has been made, however, with the team looking to rebuild from within, it only seems fair that GM John Coppolella starts from the very beginning with a new partner to look after his starting men each and everyday going forward.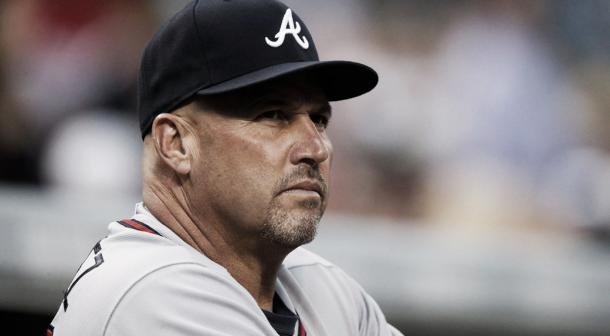 What might the Braves dugout look like in 2017?
Others on the list at this time include former Minnesota Twins manager Ron Gardenhire and former Houston Astros manager Bo Porter. As noted by CircaSports.com, former Braves themselves, Chipper Jones and Terry Pendleton are said to be potential options as Jones has been involved in the recent past.
Atlanta got off to a very poor start to the 2016 season as they current stand in place in the division with a holding record of 7-20 to go alongside a -54 run differential.
The team fell to the New York Mets by a final score of 8-0 on Wednesday night at Citi Field which is just another showing of their struggle which they just can't seem to get out of without a change of which hopefully takes its course sometime soon.
Given their rather dismal beginning, officials say there is definitely discussion currently going on and the most likely possibility to replace the 51-year-old would be bullpen coach Eddie Perez on an interim basis.
Gonzalez and his coaches had their contracts renewed back in June of last season, all of which came with options for the 2017 season, however, that now seems to be controversial given the current feel from within.
Those of which have struggled thus far in include infielders Erick Aybar, Jace Peterson and Adonis Garcia. As noted by MLBTradeRumors, Peterson was recently demoted to Triple-A Gwinnett. Catcher A.J. Pierzynski is also in the mix as he has not done much since being signed back in November. As for pitchers, a few of which are continuing to struggle include veteran relievers Jim Johnson, Eric O'Flaherty and Jason Grilli.