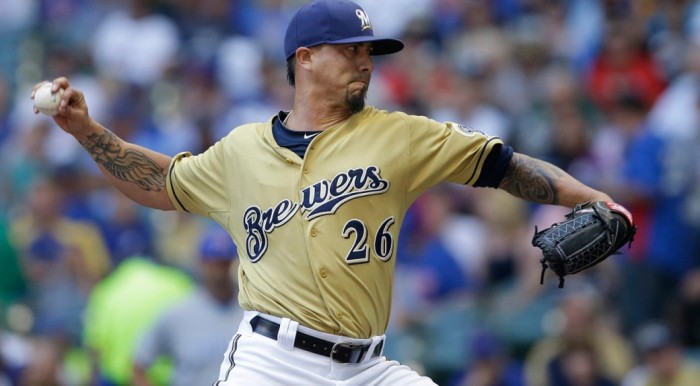 The Texas Rangers have agreed to terms on a minor league deal with veteran right-hander Kyle Lohse, according to a report from Jon Heyman of MLB Network on Friday afternoon.
Joel Sherman of the New York Post later confirmed the news while noting that the 37-year old's contract includes a pro-rated base of $2MM to go alongside another $1.5MM in performance bonuses.
It is said that Lohse will report to the club's Triple-A affiliate in Round Rock where he will be given time to work as a starting pitcher, in order to start in Arlington if he gets a call to the big league stage.
As of now, a club announcement is yet to be made as his medical records are currently being tended to for extra measure.
Also as indicated by a report from Heyman, Lohse's contract includes a June 1 opt-out if he has not been added to the club's 40-man roster by that date.
Lohse came up with the Minnesota Twins back in 2001 after having been drafted by the Chicago Cubs in the 29th round of the 1996 amateur draft. He later signed in May of 1997.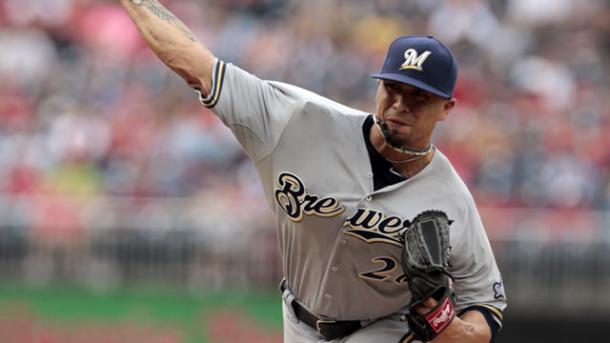 Why did it take so long to find a new home?
2015 was a rather hard year for Lohse, as he had been up and down with the Milwakee Brewers who he signed with in 2013. However, Lohse was removed from the team's starting rotation at the beginning of August and saw the rest of the season coming out of the bullpen.
Reflecting back on the season he had, Lohse pitched in a total of 152.1 innings while posting an ERA of 5.85 to go alongside a 5-13 record in 37 total games pitched.
This would be the first baseball action this year for Lohse as he did not take part in spring training, given the difficulty it took him to secure a contract for 2016.
Lohse led the league in winning percentage when he went 16-3 back in 2012 with the St. Louis Cardinals. He also led the National League with 33 starts.
It is expected that Lohse will get called upon within the next few days to make his first 2016 start at Triple-A to see where he currently stands in terms of fitness and health.