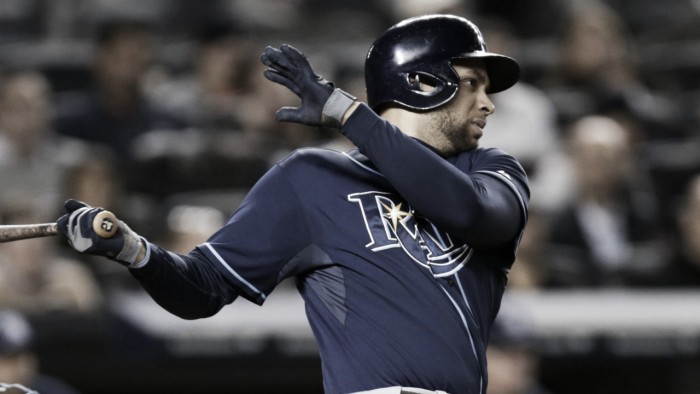 In an attempt to replace the injured Lucas Duda, the New York Mets went out onto the market and got their next man as the club acquired veteran infielder James Loney from the San Diego Padres in exchange for cash considerations, as according to a report from Adam Rubin of ESPN on Saturday afternoon.
It is said that the 32-year-old will join the club prior to their game against the Chicago White Sox at Citi Field on Tuesday evening and is expected to be in the starting lineup.
A club announcement has been made since to officially confirm the transaction. Joel Sherman of the New York Post hinted earlier in the week that there was a possibility this could happen given a limited degree of interest being expressed. As for the next step, the organization did speak with Loney's representatives to see if they could spark something and it seems they did just that.
Loney was released by the Tampa Bay Rays just hours prior to the season opener at Tropicana Field against the Toronto Blue Jays which saw RHP Chris Archer go toe-to-toe against fellow right-handed sensation Marcus Stroman.
With Loney released, the San Diego Padres picked him up just days later and immeditely sent him to the club's Triple-A affiliate in Tuscon, where he was given the oppurtnity to rack up more playing time with an oppurtunity to hit the big league stage if a 25-man roster spot presented itself. During this time, he also had a chance to lay focus towards his technique at the dish.
Loney orginally came up with the Los Angeles Dodgers back in 2006 after being drafted by the club in the first round (19th overall) of the 2002 amateur draft. He later signed in June of that season.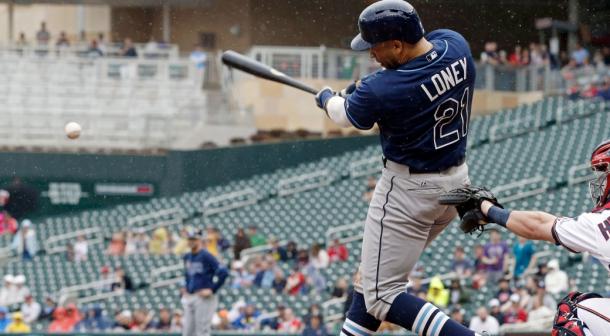 Could a simple move be the key to Loney's success?
Loney joined the Rays back in 2013 after being signed to a three-year, $21MM deal following a short stint with the Boston Red Sox which took place as part of a trade which sent RHP Josh Beckett, OF Carl Crawford, 1B Adrian Gonzalez and 2B Nick Punto the other way in exchange. As for keys to the deal, the two sides agreed to a signing bonus worth a total value of $5MM.
Reflecting on his 2015 season, Loney finished with a slash line of .280/.322/.357 to go alongside 4 home runs and 32 RBI's in a total of 104 games played. Over this time, he made 388 total plate appearances and 361 at-bats.
With his presence shining bright upon his entrance to Flushing, this could be the perfect opportunity for Loney to reset himself as he could easily break out if in the right mindset, which has great potential to happen as he has seen a lot of National League pitching in the past.