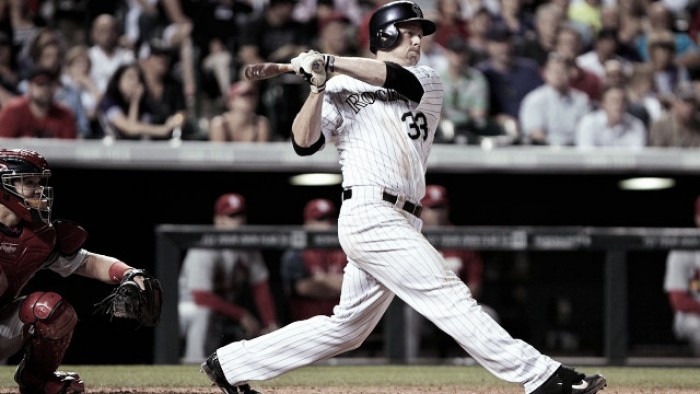 With the trade deadline beginning it's slow yet anticipated approach, it is with much thought and consideration that the entire Chicago White Sox look to play the game a different way and with one shocking transaction already over with, GM Rick Hahn has shown that it's time for phase two.
A few more moves have been made to the roster as the windy city gets set to welcome in veteran first baseman Justin Morneau who has agreed to terms on a one-year, $1MM deal, according to a club announcement on Thursday afternoon.
In a corresponding transaction, the team designated veteran RHP Mat Latos for assignment after just 11 regular season starts as it seems he was just not the fit they had in mind as he posted an ERA of 4.62 over that time.
Morneau has since been placed on the 15-day disabled list as he continues to recover from offseason surgery to repair an injured elbow back in December.
Morneau originally came up with the Minnesota Twins back in 2003 after having been drafted by the club in the third round of the 1999 amateur draft. He later signed in June of that season.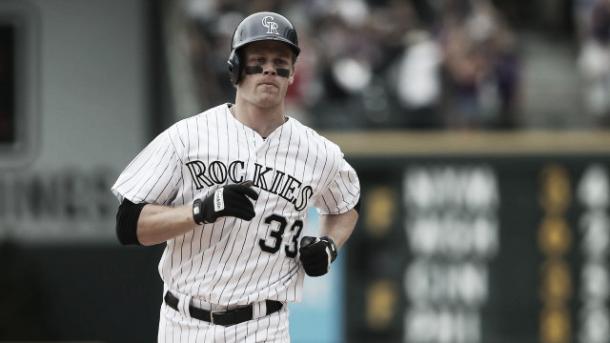 What does this move mean for the White Sox going forward?
Looking at what is to come as a whole, Morneau will likely join the club at U.S. Cellular Field on when the team returns to take on the which will get him all set up in the new clubhouse with an opportunity to prepare with coaches and training staff as he looks on towards Jose Abreu who is currently manning the everyday first base position. As for what he replaces, Morneau comes in as a veteran for the younger talents following Adam LaRoche's retirement during spring training.
In a statement from Hahn regarding the transaction, he said, "Justin provides us with a quality veteran threat from the left side who fits into the middle of the batting order. He is close to being ready to begin a rehab assignment and we project him available in Chicago around mid-to-late July."
Reflecting back on his 2015 season, Morneau finished with a slash line of .310/.363/.458 to go alongside 3 home runs and 15 RBI's in a total of 49 games played.
Hopefully, he is able to resume his talents at the dish upon his well-anticipated return when ready to be activated.