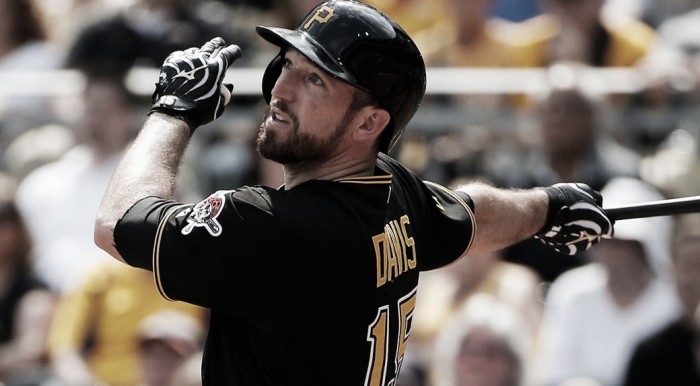 Update - 6:04 PM EST: TSN.ca now reports that the deal has been made official as Davis is set to earn a total salary of $1.5MM at the major league level while also earning $120,000 in the minors. As of now, his prorated major league salary for the entirety of the 2016 regular season stands at $918,033.
----------------------------------------------------------------------------------------
Just hours after having been released by the Texas Rangers, free agent infielder Ike Davis is on the move once again as he has agreed to terms on a major league deal with the New York Yankees, according to a report from Jon Heyman of Today's Knuckleball on Sunday afternoon.
The 29-year-old is set to join the club soon as they will look to get him going immediately upon his arrival. Davis will most likely split playing time with Rob Refsnyder.
Ken Davidoff of the New York Post initially reported that the two sides have had contact as his reps have been seeking to get him elsewhere and quickly ever since Evan Grant of the Dallas Morning News reported that Texas had decided to let him go.
Mark Feinsand of the New York Daily News then reported that there was a deal on the verge of being completed as more details were starting to emerge.
As of now, a club announcement has not been made, though everything is in place and it could be just a matter of time before one takes place.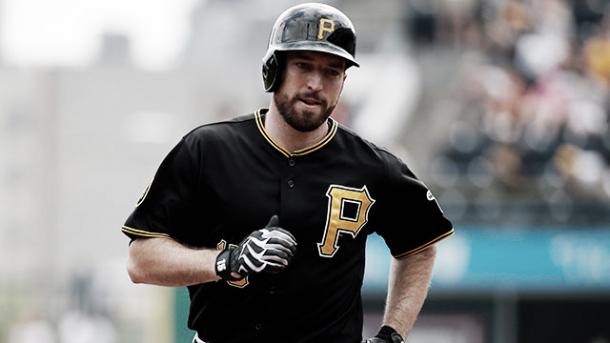 How will this transaction impact the ballclub?
The Yankees have had a complicated season thus far; they lost the everyday regular Mark Teixera later to be followed by Chris Parmalee and Dustin Ackley, both of whom were recalled from Triple-A Scranton in recent weeks to take Tex's roster spot.
At one point earlier on, Nick Swisher re-signed with the Bronx Bombers on a minor league deal where he worked out for a while, however, in the end was not considered to be the fit they were looking for which later resulted in his release.
Davis originally came up with the New York Mets. He was drafted by the club in the first round (18th overall) in the 2008 amateur draft, and later signed in June of that season.
In 2015, Davis played with the Oakland Athletics where he hit with a slash line of .229/.301/.350 to go alongside 3 home runs and 20 RBIs in a total of 74 games played. Over that time, he made 239 appearances at the plate.
As far as his career goes, Davis owns a .239/.332/.416 slash line to go alongside 81 home runs and 290 RBIs in a total of 659 games played and 2377 plate apperances. Taking a look at what impact this can have on the Yankees, the hope is that he provides more production both on and off the field as they look to get back to playoff baseball come October.