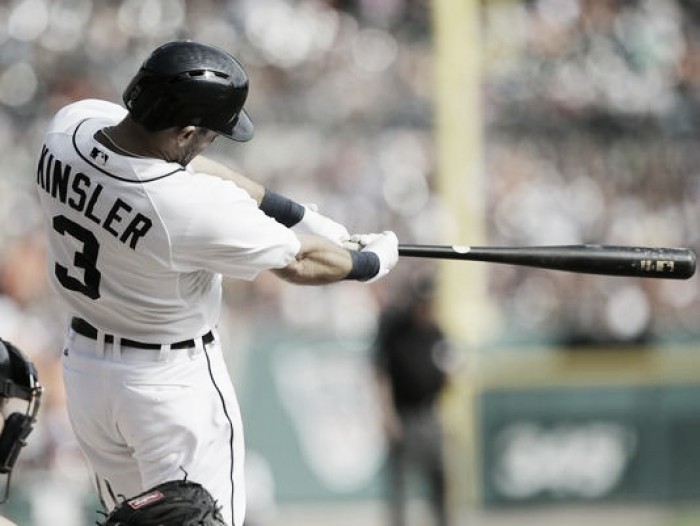 Ian Kinsler has to be one of the MLB's most underappreciated second baseman. His stats might make him look average, but after taking a closer look, his stats are heavily deflated by one team - the Cleveland Indians.
Cleveland's emergence
The Cleveland Indians have emerged onto the scene this year, in large part due to their unbelieveable performances vs. the Detroit Tigers. Through ten games vs. the Tigers this season, Cleveland is 10-0, having consistently beaten the Tigers at home, and at Comerica Park.
The Indians, currently up on the Tigers by 6.5 going into game two of a three game set, are only up on Detroit by a game and a half if you split the series 5-5 so far this season.
Cleveland has had a great start to the season, and is ]only behind the Texas Rangers in the American League standings, giving them the number two seed vs. the Baltimore Orioles should the playoffs have been decided today.
Ian Kinsler represents Tigers struggles and successes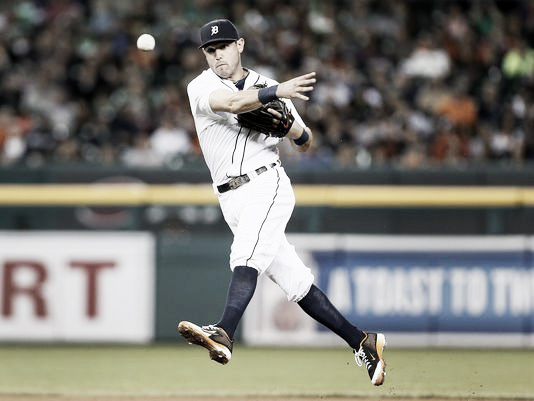 Ian Kinsler is a perfect representation of the Tigers season so far. Against the Indians, he is hitting an extremely low 6/41, which equates to a .146 batting average. He's also struck out 10 times, and only has one extra base hit, a home run, to his name vs. Cleveland this year.
Meanwhile, against other team's Kinsler would certainly be considered an all star candidate, and would easily be a top five second baseman in the game. In games not against the Indians, Kinsler has a much better .323 batting average, with 15 home runs, 49 RBI and a more reasonable 55-24 K/BB ratio.
The Tigers, are in a very similar spot. After taking out all ten losses vs. Cleveland, the Tigers are 44-29. That gives the Tigers a win percentage of .602, which is equal to about 50 wins so far this season. The only AL team with more than 50 wins this season is the Texas Rangers with 52, while the Indians have 50 wins as well.
What does this mean?
It means that, like Ian Kinsler is being underrated this season, maybe the Tigers are as a team. While fans continue to let their voices be heard about Brad Ausmus's job security, the bullpen and starting rotation underperforming expectations, and the inconsistent hitting, that's not the Tigers downfall this season.
The Detroit Tigers are a team that could win 97 games if the ten losses against Cleveland didn't count. Realistically, even if the Tigers split the series 5-5, their 44-39 record would go to 49-34, giving them a .590 win percentage, meaning a projected 95 wins. That would at least be enough for a wildcard spot in the American League.
Meanwhile, the Tigers currently sit at 44-39, meaning their winning percentage is a .530, which equates to a projected win total of around 86 wins.
To clinch a playoff spot, the Tigers must start performing better against the Cleveland Indians in particular, while doing as good as they are (if not better) against other teams.