 The New York Mets have come to terms with free agent outfielder Yoenis Cespedes on a four-year, $110 million dollar deal that includes a full no-trade clause. Cespedes has hit 48 home runs in his year and a half in Flushing.
Mets get their man, centerpiece of team's offense returns to Flushing
Cespedes is back in Queens after a second straight year of free agency. Acquired in a trade deadline deal from the Detroit Tigers in 2015, the slugger hit 17 home runs and drove in 44 runs in 57 games as the Mets surged past the Washington Nationals to win the NL East and subsequently reach the World Series, losing to the Kansas City Royals in five games. He was just a meager 3 for 20 in the Fall Classic.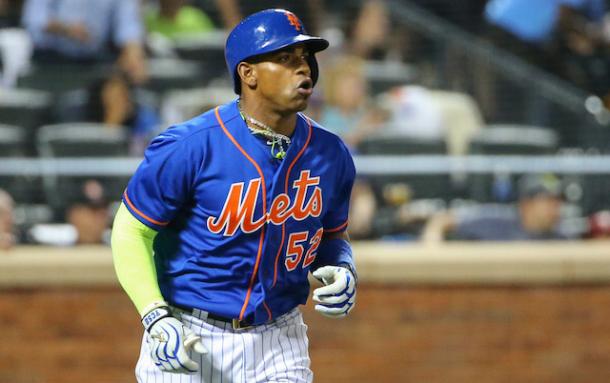 Following the World Series loss, Cespedes re-signed with the Mets, inking a three-year, $75 million deal. With the expectations high, New York battled injuries to their starting rotation all year, but snuck into the playoffs as a wild card, losing to the San Francisco Giants. Cespedes batted .280 with 31 home runs and 86 runs batted in, playing in 132 games while dealing with a hip injury.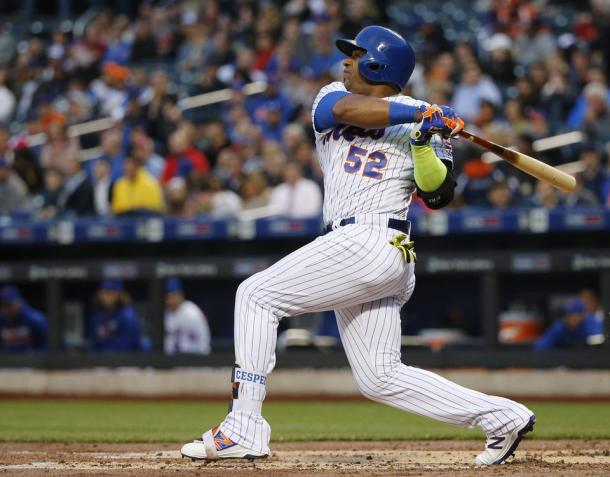 Cespedes opts out, returns to Queens
After the loss to the Giants, Cespedes expectedly opted out after one year of his current deal. Once again a free agent, Cespedes cited his love for the city, golf courses and the organization while Mets general manager Sandy Alderson indicated the 31-year old was the 2015 National League Champions top priority.
As the Winter Meetings were set to commence Sunday in Washington D.C., the Mets and Cespedes were able to come to a deal that keeps him in Queens through 2020. With his return, New York is well positioned to contend for a World Series appearance again while also strengthening the rest of the Mets' batting order.