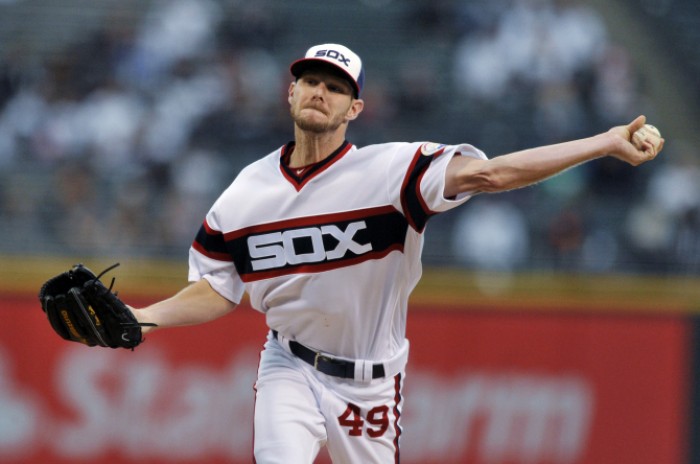 The Boston Red Sox have made the biggest splash at the MLB Winter Meetings so far, acquiring ace lefty Chris Sale from the Chicago White Sox for a package of four prospects.
Sale joins already strong Red Sox staff
The southpaw is a five-time All-Star and has put up a 74-49 record with a 2.97 ERA in his time in Chicago, which dates back to 2010. He joins a staff that features reigning AL Cy Young award winner Rick Porcello, a 22 game winner in 2016, David Price, Clay Buchholz and surprisestandout Stephen Wright as well as youngster Eduardo Rodriguez, providing the Red Sox with a potentially dominant staff.
White Sox get nice haul in return
While the trade represents the start of a possible rebuilding project, the Southsiders got back a very nice package for Sale, which begins with Yoan Moncada, rated as the top prospect in all of baseball, pitchers Michael Kopech and Victor Diaz and infielder Luis Hernandez.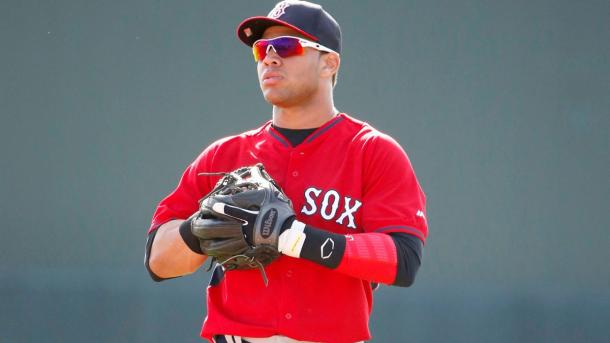 Sale "excited" to join Boston
Speaking on a conference call Wednesday, Sale said he was thrilled to join the already potent Boston rotation: "That," Sale said Wednesday, "is kind of the cherry on top." He also praised the Red Sox history, calling them "one of the greatest baseball franchises ever".
He also spoke of his excitement to join the Red Sox: "I'm as excited as anybody, honestly. I don't know how you couldn't be," Sale said. "You're in the annual running for making the playoffs and have a realistic chance for winning the World Series. I've always heard great things about the guys on this team. You have dedicated ownership and front-office guys dedicated to winning annually. Obviously it's a very special place."
Sale not interested in being ace of staff, focused more on winning
Perhaps Sale's strongest statements were reserved for his disinterest in being labled the ace of the Red Sox' staff. Rather, he just wants to win: "We play for a trophy, not a tag," Sale said. "I can definitely see a competition between all of us. Not only us three, but everybody -- [Drew] Pomeranz, [Eduardo] Rodriguez -- pushing each other, trying to be better and just making each other better.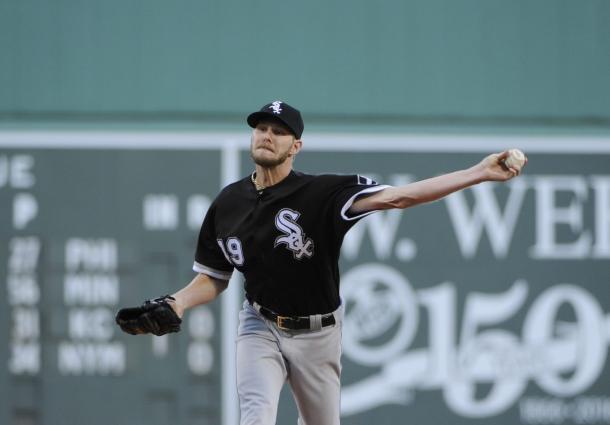 "It would be nice, regardless of who's pitching on what night, the next night, we have as good if not a better chance all the way down the line.
"It takes some pressure off of everybody because you don't have to feel like you have a huge weight on your shoulders to win this game. It alleviates the pressure that might build on some guys."