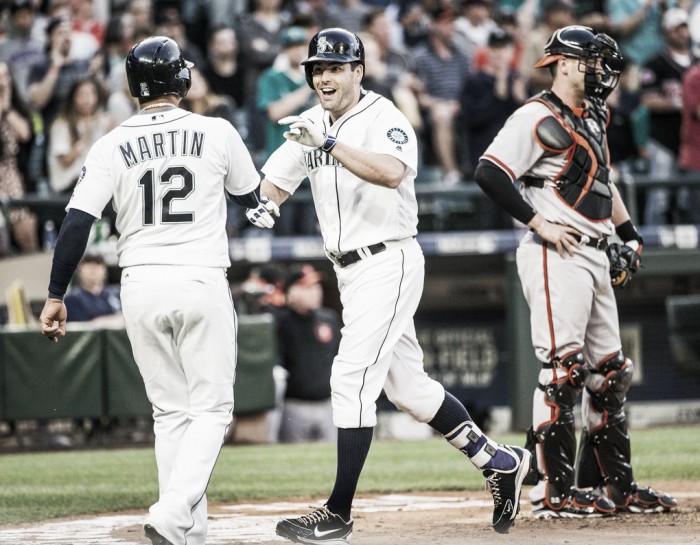 Baltimore Orioles general manager Dan Duquette filled his corner outfield need Friday afternoon. The O's traded for Seattle Mariners outfielder Seth Smith, both teams announced. Seattle gets starting pitcher Yovani Gallardo in return.
According to Eduardo A. Encina of the Baltimore Sun, the Orioles save four million dollars in the deal. Smith has a $7 million salary for 2016 while Gallardo will make $11 million.
The trade fills needs for both teams. The Orioles get a corner outfielder and a left-handed bat while the Mariners get a starter to fill out their rotation. Both men are also free agents in 2018, though Gallardo has a $13 million club option.
Fresh start for both men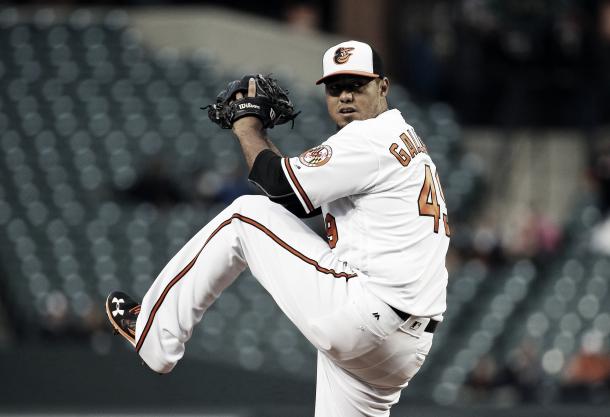 Gallardo spent one injury-shortened season with Baltimore. The 30-year-old struggled in 2016, posting a 5.42 ERA in 118 innings. Gallardo had equally dismal advanced metrics with a 5.04 FIP and 5.22 xFIP. Gallardo's strikeout rate increased last year but so did his walk rate. He also gave up 1.22 home runs per nine innings despite his reputation as a ground ball pitcher. Penjamillo, Michoacan, Mexico native does have a good track record, owning a career 3.79 ERA in 10 major league seasons.
Smith moves to the fourth team of his big league career. The 34-year-old slashed .249/.342/.415 for Seattle last year. Smith rated as an above average hitter with a 110 weighted runs created plus (WRC+). Both ultimate zone rating (-7.9) and defensive runs saved (-7) rated Smith as a poor defender overall. Smith played his best defense in right field, his projected starting spot in Charm City (1 DRS, -1.6 UZR).
Filling a need
Smith gives the Orioles a hitter who that can get on base and handle right-handed pitching. He joins Chris Davis, Hyun Soo Kim, and Ryan Flaherty as the Orioles only left-handed hitters. Duquette needs to sign a right handed bat (re-sign Mark Trumbo or look elsewhere) to platoon with Smith, who had a 34 WRC+ against southpaws.
With Felix Hernandez and Hisashi Iwakuma in the rotation, the Mariners just need Gallardo to eat innings and provide depth to a staff that finished ninth in ERA.