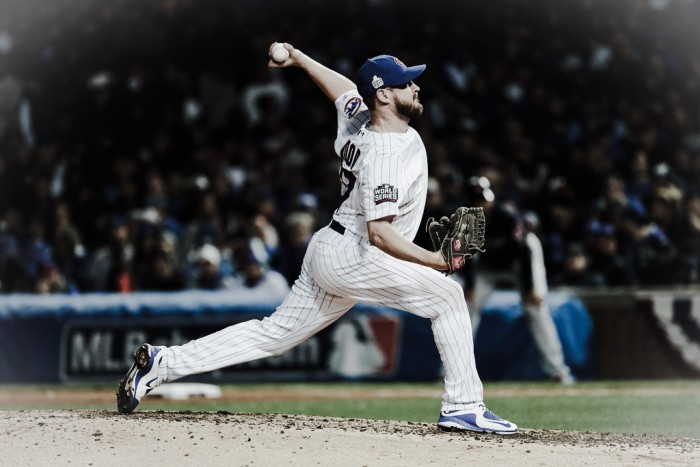 After 5 years in the Chicago Cubs organization, pitcher Travis Wood parted ways with the 2016 World Series Champions late last night. First reported by Jon Heyman from MLB Network, who tweeted: "Wood gets 2-year deal. #KC"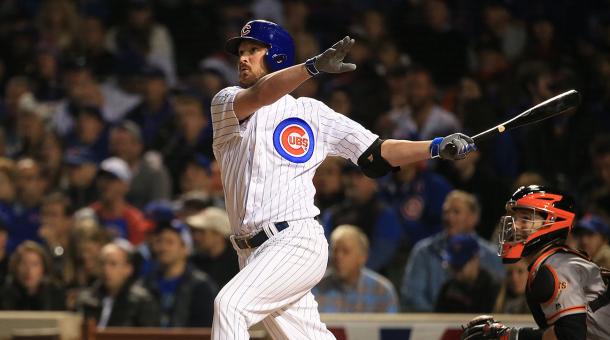 Wood's Time In Chicago
The 30-year old south paw was one of the only Cubs to make it through the entire rebuilding process. Wood and teammate Anthony Rizzo where the only two Cubs players to be apart of a 100 loss team and a 100 win team within the span of 5 years. During his time in Chicago, Wood had a record of 32-42 an ERA of 3.94 and pitched a total of 691 innings.
Last season Wood pitched in 77 games, posting a 2.95 ERA and helping the Cubs claim their first World Series title since 1908. In 2016, Woods showed that pitching wasn't the only thing he was good at.
Cubs head coach, Joe Maddon, utilized Wood in the outfield during a handful of games where he actually made some incredible catches. The verisitility wouldn't stop there as Wood then homered in game 2 of the NLDS against the San Francisco Giants. Woods strike out numbers did however drop this past season, and with the Cubs not in the market to add another starting pitcher, Wood decided to become a free agent.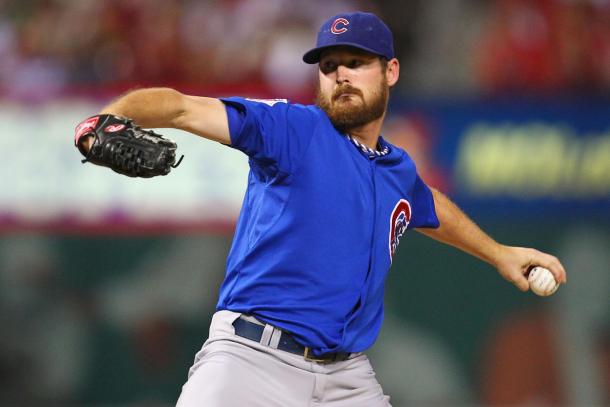 Hello Kansas City
Wood now joins former Chicago Cubs teammates Jason Hammel and Jorge Soler in Kansas City. All three of the players played an important role in helping the Cubs win this past seasons World Series.
Outfielder Jorge Soler was sent to the Royals during the offseason in a trade that brought the Cubs the red hot closer Wade Davis.
Starting pitcher Jason Hammel signed a deal with the Royals after opting out of his contract with the Cubs.