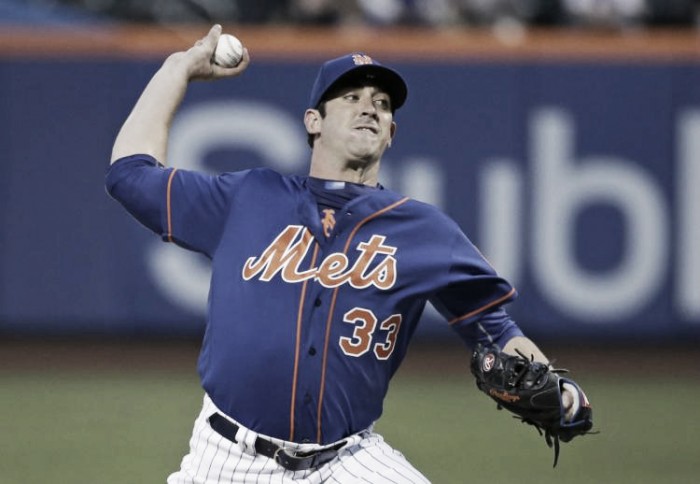 The New York Mets took the rubber game of their season-opening series against the Atlanta Braves behind a stellar outing from Matt Harvey.
Harvey pitched 6.2 innings, giving up just three hits and two runs while striking out four and walking none. Following the game, the righty spoke about his performance and the Citi Field crowd: "I remember getting booed off the field last year," he said. "Kind of flipping that switch a bit and keep moving forward was exciting."
Braves strike first, Mets respond quickly
After being limited to just an infield single by Nick Markakis, Atlanta grabbed a 1-0 lead in the top of the fifth inning courtesy of Matt Kemp's 418-foot solo home run to center field.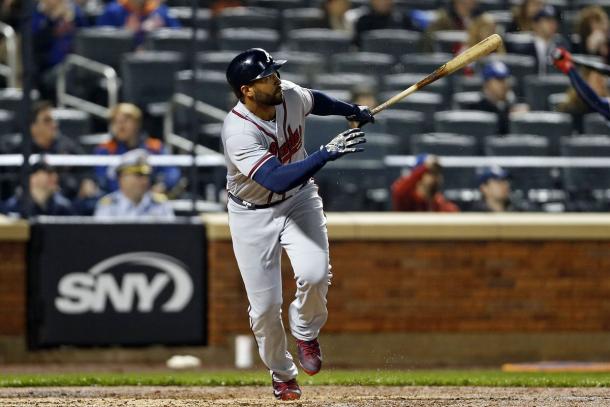 New York responded against Braves starter Jaime Garcia. Making his Atlanta debut, the lefty gave up a single by Neil Walker and a walk to Jay Bruce set up Travis d'Arnaud and the Mets catcher doubled to deep center to bring home Walker and Bruce to give the Mets a 2-1 lead.
Mets extend the lead
In the bottom of the sixth, Yoenis Cespedes walked with one out and Wilmer Flores stepped up and cracked a two-run blast left field to push the New York lead to 4-1. Garcia was done after the inning having surrendered four runs on six hits while walking two.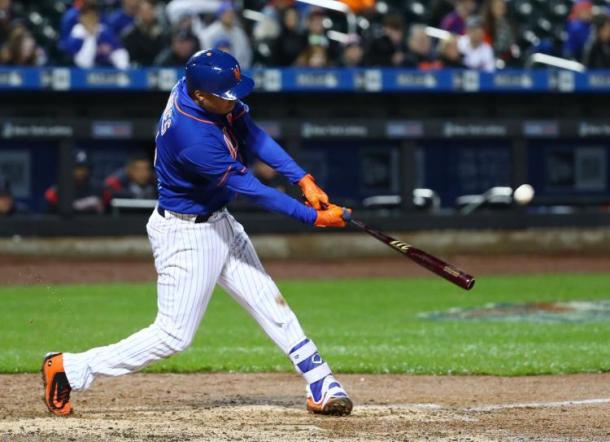 With two outs in the top of the seventh, Kemp would hit his second home run of the game to cut the deficit to 4-2. That would be Harvey's last batter as Jerry Blevins relieved the right-hander to record the final out of the inning.
Chaz Roe came in for Garcia in the bottom of the seventh and the Mets padded their lead with two runs on an RBI single by Asdrubal Cabrera and a fielder's choice by Cespedes for a 6-2 lead, which would turn out to be the final score.
Next up
The Mets will continue their homestand against the Miami Marlins. Zack Wheeler makes his first start in over two years after rehabbing from Tommy John surgery. Wei-Yin Chen will make the start for the Marlins.
The Braves head to Pittsburgh for a weekend series with the Pirates. Mike Foltynewicz goes for Atlanta while Ivan Nova takes the hill for Pittsburgh.