The Atlanta Braves signed former member of the Philadelphia Phillies, Ryan Howard, to a minor league deal on Friday. The veteran slugger was a free agent after having his contract bought out by Philadelphia at the end of the 2016 season.
Howard, 37, is set to report to the Gwinnett Braves (Triple-A) following the extended minor league spring training. However, he is not expected to remain in the minors for long.
The addition of an aging veteran like Howard is consistent with the free agent moves Atlanta made this offseason, like the signing of starting pitchers Bartolo Colon and R.A. Dickey. If Howard were recalled to the major leagues today, he would be the 17th player on Atlanta's active roster aged 30 or older.
Reasoning Behind the Deal
While this move may cause some fans to scratch their heads, it appears to have little risk for Braves management. An old divisional foe, Howard could potentially represent more depth for manager Brian Snitker to use at first base behind Freddie Freeman. Another reason for Howard's signing could be to bring more depth to the Braves bench, which does not seem to carry many offensive weapons for Snitker to use.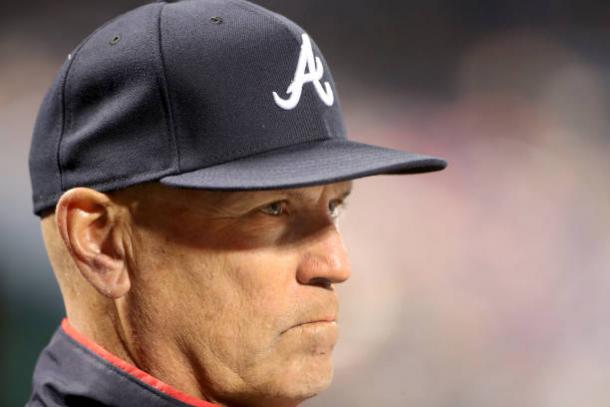 Howard's production
That does not mean, however, that Howard will return to the production of his prime. The first baseman has a career batting average of .258, and has not hit for over .270 in a season since 2010. Howard's on-base percentage has also steadily declined over the past three seasons, recording .257 with Philadelphia last season. He has owned a negative Wins Above Replacement stat in each of those three seasons and is still an offensive liability when hitting against left-handed pitchers.
With all that aside, the Braves could hope that Howard still has some decent production left in his final years of baseball. After hitting poorly before the All-Star break, he turned it around by hitting .262 and 13 home runs in the second half of the season. If Howard can find those numbers again, perhaps Snitker will feel comfortable bringing him off the bench or using him as a designated hitter during interleague play.
The Braves (1-3), who lost 5-4 to the Pittsburgh Pirates on Friday, will likely look for opportunities to add Howard to their roster after their home-opener on April 14.