 The Minnesota Twins (17-14) jumped out to a 7-0 lead after the second inning against the Chicago White Sox (15-17) on Thursday night, but nearly gave the game away, as the White Sox came back to make it a 7-6 game late before the Twins brought in Brandon Kintzler to hold off the rally.
Minnesota gets seven in the first two innings
Minnesota got the scoring started in the first when Robbie Grossman drew a one-out walk. Miguel Sano followed with another walk, which was followed by Jorge Polanco grounding into a fielder's choice to shortstop, with an error being charged to the first baseman. Joe Mauer followed with a single, and Eduardo Escobar cleared the bases with a three-run home run to put the Twins up 4-0.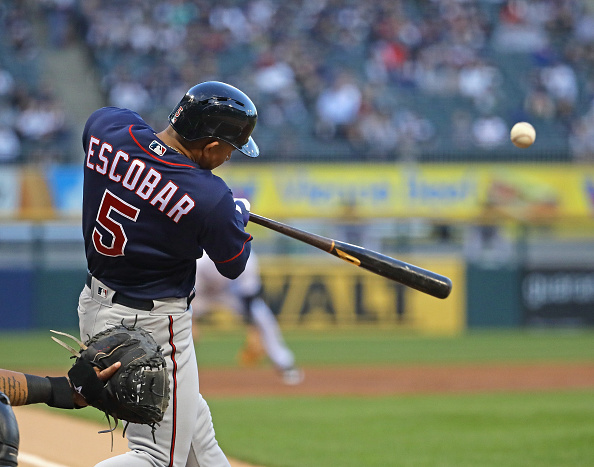 They added two more in the second inning when Brian Dozier and Sano each hit a solo home run to extend the lead to 6-0. Chicago picked up two runs in the bottom of the fourth when Tyler Saladino drew a leadoff walk, advanced to third when Avisail Garcia doubled and scored when Todd Frazier reached on an error by center fielder Byron Buxton. Garcia scored when Matt Davidson reached on a fielder's choice.
The Twins responded with a run of their own in the top of the fifth inning when Sano led off with a walk. He advanced to second when Mauer grounded out and scored when Escobar doubled to left field to make it a 7-2 lead.
Chicago gets a small rally
Chicago got three runs in their half of the inning, and it all started when Omar Navarez led off with a double. He was followed by a single from Leury Garcia, and both of them scored when Melky Cabrera ripped a three-run home run to right-center field to make it a two-run game.
The White Sox picked up another run in the bottom of the sixth when Davidson led off with a home run to left-center field. After Tim Anderson reached on an infield single, the Twins made a pitching change, bringing in Tyler Duffey, who wiggled his way out of the inning.
The White Sox didn't threaten again until the eighth inning when Davidson drew a one-out walk. After Anderson also drew a walk, the Twins brought in Kintzler into the game, and he got two big strikeouts to get out of the inning. He came back out for the ninth and retired the side in order to secure the win.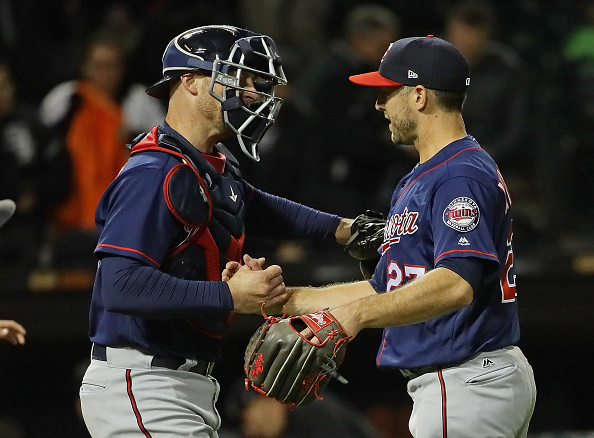 Upcoming action
The Twins will now travel to Cleveland to face the Indians. The Twins will send RHP Ervin Santana (5-1, 1.71) to the mound for game one while the Indians will counter with RHP Josh Tomlin (2-3, 7.12). Chicago meanwhile will next be in action on Friday when they host the San Diego Padres.
Game Summary
Win - Ryan Pressly (1-2)
Loss - Derek Holland (3-3)
Save - Brandon Kintzler (8)
Player of the game - Brandon Kintzler (1 2/3 IP, picked up the save)