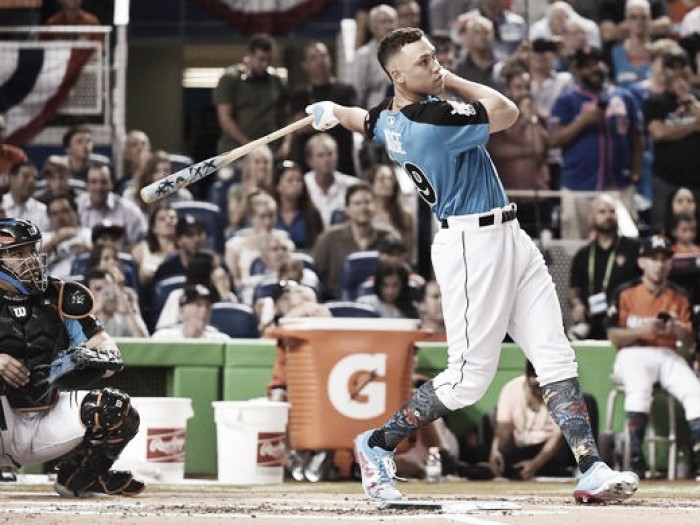 What happens when you bring together eight of the best sluggers in Major League Baseball in one place? You get one spectacle of a show. Marlins Park in Miami was treated to a great show Monday night in the 2017 MLB Home Run Derby.
It was New York Yankees' slugger Aaron Judge that would be crowned Home Run Derby winner. In three rounds Judge would blast 47 total home runs, using every space of the ballpark. Judge's longest home run reached 513 feet.
Judge is no stranger to home run competitions as he won the 2012 TD Ameritrade College Home Run Derby.
The runner up would be Minnesota Twins designated hitter Miguel Sano. Sano would hit 32 home runs all together, hitting 11 in the first round and semi-finals.
Hometown heroes suffer early exit
Giancarlo Stanton and Justin Bour would represent the Miami Marlins in this year's home run competition. Stanton had the opportunity to win the competition for a third straight time.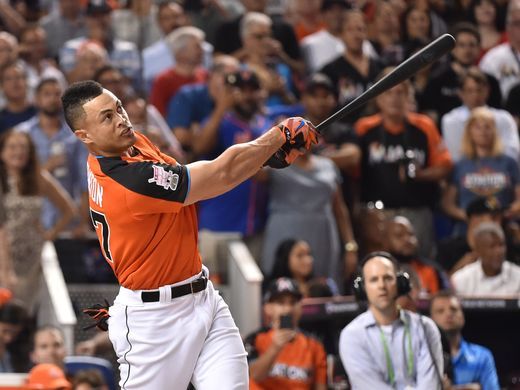 Stanton would walk up to the plate with a thunderous ovation from the crowd. He would start off slow but would pick things up. Stanton would hit 15 home runs in regulation but hit only just one in extra time. He needed two home runs to force a tie, three to advance to the next round.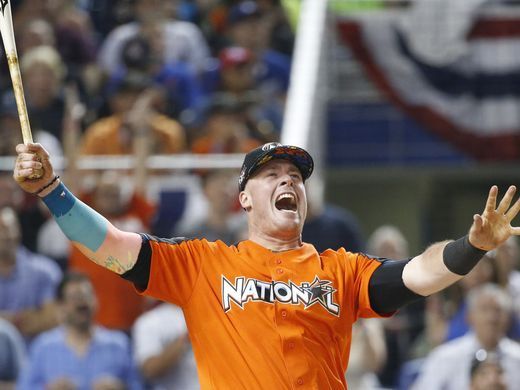 Bour would send the home crowd into a frenzy from the get go. He would blast 22 home runs in his home ballpark, with his longest going 646 feet. As great as he was, Judge would hit 23 home runs, eliminating Bour in the first round also.
Young players have great showing
Cody Bellinger is the third Los Angeles Dodgers player to make an appearance in the Home Run Derby in the last three competitions. In his first appearance, Bellinger would hit 27 home runs in two rounds. It would be a special moment as Bellinger would have his father Clay Bellinger throwing for him. Bellinger is also the first prospect from the 2007 Little League World Series to make an appearance in Major League Baseball.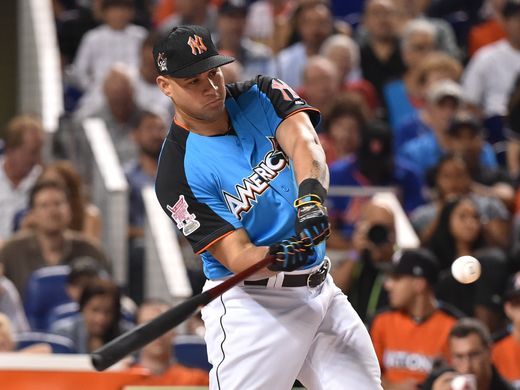 Yankees catcher Gary Sanchez would make his first appearance as well. Sanchez would hit 17 home runs in the first round, outlasting Stanton. In the second round, Sanchez 10 home runs would not be enough to advance to the finals.
Mike Moustakas would set a franchise record for the Kansas City Royals for the most home runs hit in the first half of the season (25). In his first Home Run Derby, Moustakas would hit 10 home runs, being eliminated by Sano.