With injuries continuing to plague them, the New York Mets appear to be sellers at the trading deadline for the first time in a number of years. At 41-48, they trail Colorado by nine games for the N.L.'s last playoff spot and there undoubtedly will be numerous teams calling general manager Sandy Alderson regarding trades.
Who could be on the move
It's inevitable first baseman Lucas Duda will be somewhere else by month's end as prized prospect Dominic Smith appears set to take over. Duda has spent his entire eight-year career in New York, his main attraction to other teams is being a left-handed power hitter. Having belted 142 home runs in his seven plus years in the big-leagues, Duda, also an adequate fielder, will help which ever team he goes to.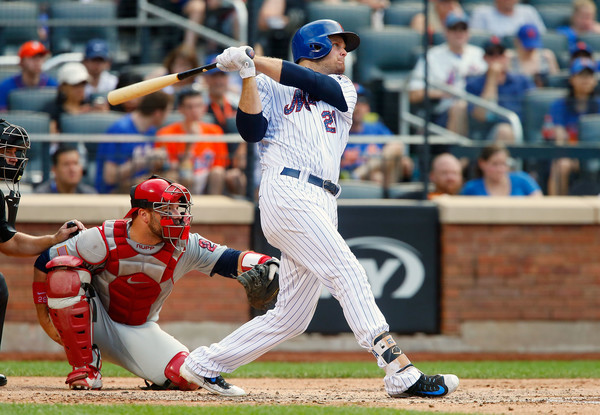 Fellow infielders Neil Walker and Asdrubal Cabrera could also be on the move. Walker is on a one-year, $17.5 million dollar contract and his veteran presence and offensive production from second base will have teams asking Alderson about the 31-year old.
Cabrera is also on the final year of his deal and with the other big-time shortstop prospect Ahmed Rosario looming, their appears not to be a position for the veteran, but the Mets hold an option on his contract for 2018 and with the possible departure of Walker, the uncertainty facing third base and in need of an experienced hand to guide the youngsters through their initial run in the big leagues, it's possible he might be staying put.
Outfield appears to be a bit clearer with Jay Bruce at the top of most teams' lists. Hitting .267 with 24 long balls and 62 runs batted in, the former Cincinnati Red adjusted brilliantly to New York after initially struggling coming over from Cincinnati. Like Cabrera, it's entirely possible Bruce could be in Flushing in 2018, but unlike Cabrera, a reasonable contract could see him staying for many years to complement Yoenis Cespedes and Michael Conforto to form a potent outfield.
Curtis Granderson also appears to be on the block. Not having his best year in terms of offensive production, the former Tiger and Yankee is a good clubhouse presence, knows what it's like to play in a big market and is a proven winner. No matter where he goes, the team that acquires him will be better off.
The Mets have two relievers in Addison Reed and Jerry Blevins that will command a lot of attention from teams in need of quality bullpen arms. Reed has 15 saves and a 2.47 ERA filling in for Jeurys Familia at the closer's spot. Blevins is a good situational lefty whose 3.47 ERA belies his performance.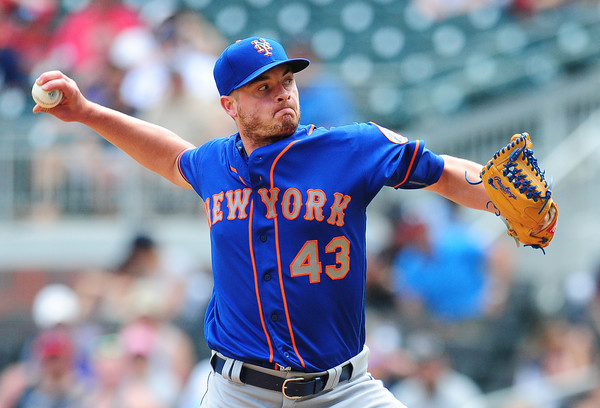 What they can expect to get
If Bruce is off the market, the best the Mets can hope for is mid-level prospects. Perhaps in one of the most interesting positions among likely non-playoff teams going forward, the pitching rotation, when healthy (always a question mark) gives New York a chance to return to contention in 2018.
With Conforto, Cespedes, Smith and Rosario locked in for the future, Bruce and Cabrera possibly returning give the Mets time to address the aforementioned third base issue as well as perhaps catcher, where Travis d'Arnaud is still disappointing.
Familia will be back next year to anchor the bullpen, but if Reed and Blevins depart, acquiring bullpen arms for the long-term is a must. There have also been rumors of ace Jacob DeGrom being on the block, but it would be hard to believe Alderson would move one of the best pitchers in the game, despite likely getting a hefty package for him.
What will actually happen?
Duda, Granderson, Reed and Blevins will all be somewhere else while Walker or Cabrera will be back. If Bruce is willing to agree to a reasonable long-term deal, expect him to be back, as well.
The Mets need to bring back quality prospects back for whoever is moved as Alderson has built the foundation of the team through stocking the farm system, but also needs to keep a few veterans around as they eye a return to contention in 2018.