 After playing more than 12 tightly matched innings of no-run ball, it was Jonathan Schoop of the Baltimore Orioles who hit an RBI double in the bottom of the 13th inning to clinch a huge 1-0 win for the home team over the Toronto Blue Jays on Friday evening at Camden Yards.
Machado Leads the Late Charge, Schoop Finishes It Off
Manny Machado started the winning rally for Baltimore in the 13th inning, reaching on an infield single off left-hander Aaron Loup (2-3) that third baseman Josh Donaldson was able to track down but couldn't make a play on.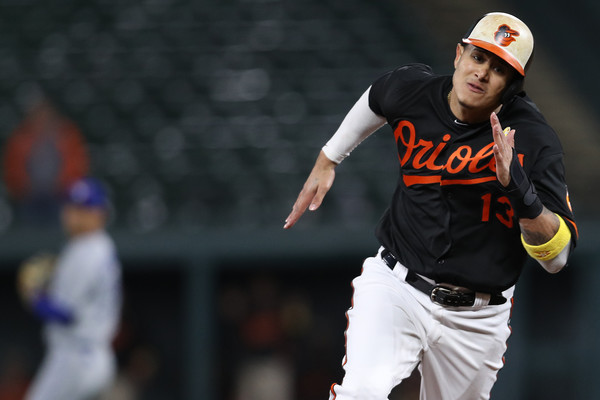 That set up Schoop who, after going one for four at the plate, hit a big RBI double that easily cashed in Machado all the way from first to walk off the Blue Jays, earning the Orioles their eighth win in their last nine games and putting them 2 1/2 games back of the New York Yankees for the top AL wild card spot.
"Every time you win, it's fun," Schoop said. "Everybody does the job. That's why we win."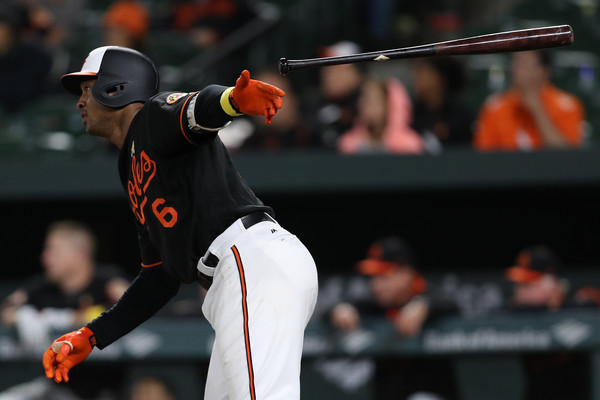 Toronto Left to Rue Two Massive Missed Chances
Before the game headed to extras, Toronto had a golden opportunity to take the lead as Kevin Pillar was thrown out at home while trying to score off Darwin Barney's one-out ground ball to second baseman Schoop.
That would be the closest either team would come to potentially cashing in a run or two until the top of the 13th when Steve Pearce was robbed of a pair of RBIs by an astonishing leaping catch by left-fielder Trey Mancini, which later proved to be the difference for the home team.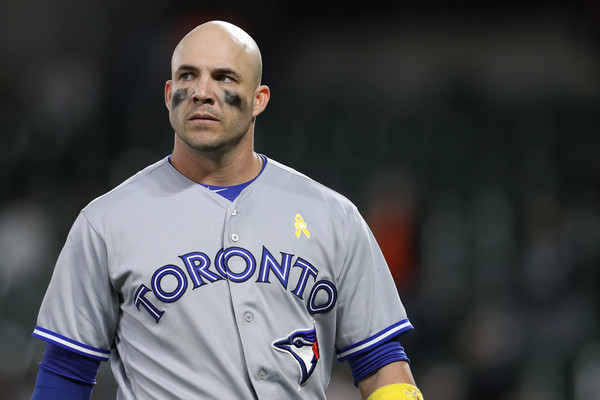 "[Pearce] hit that ball as hard as you can hit it, so Mancini did one [heck] of a job," Blue Jays manager John Gibbons said. "That will be on a highlight reel."
Starting Pitchers Gausman, Biagini Put Up Solid Showings; Yacabonis Picks Up First Major League Win
Orioles starter Kevin Gausman shut out Toronto with 115 pitches over six-plus innings, where he allowed five hits but recorded eight strikeouts and was only pulled from the game after giving up his first and only walk of the night to Ryan Goins.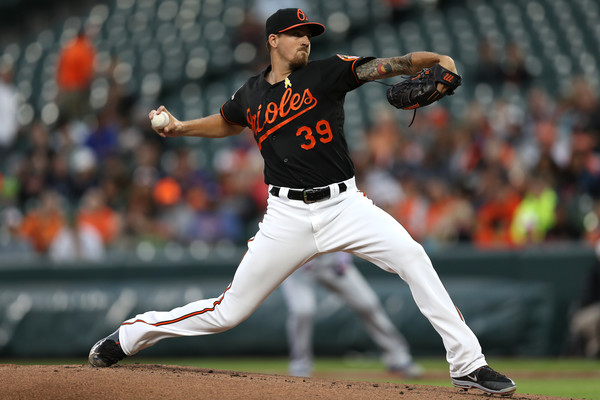 Blue Jays starter Joe Biagini , by contrast, had a career-best night despite being unable to get any run support from his normally explosive offence in his 13th start for Toronto. He recorded a career-high ten strikeouts over seven innings and retired the last 15 batters he faced.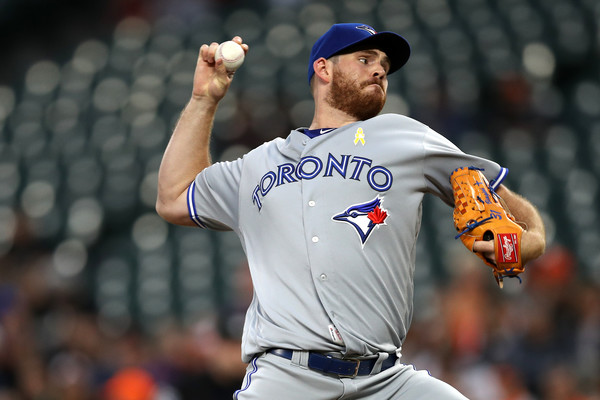 Reliever Jimmy Yacabonis (1-0) worked the decisive 13th inning and was awarded the win, his first in the majors, while veteran reliever Loup was handed the loss.
"It really was a great ballgame," Gibbons reflected. "Both teams played very well; both teams pitched very well. There were some big plays on both sides."