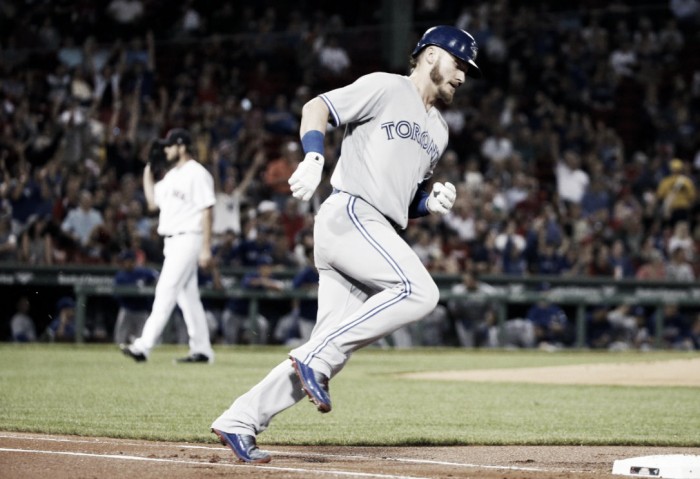 With their sights set on making another push towards the American League East division title, the Boston Red Sox had rain come down on their parade early on Monday night, and they never recovered.
With the help of a two-out, four-run second inning, the Toronto Blue Jays temporarily stalled Boston's hopes of winning the division for the second year in a row, holding on for a 6-4 victory at Fenway Park.
Donaldson, Hernández Drive in Five Over Two
Josh Donaldson would bring the rain in true JD style in the first, launching his first homer in five days up and over the green monster in left to record his 31st home run of the year and an astounding 14th in first innings this year.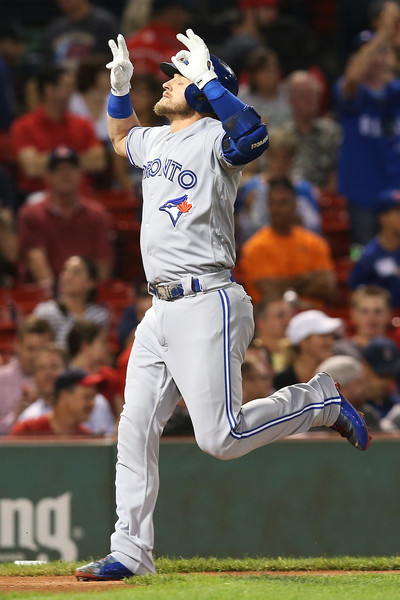 Toronto's early delight, however, would soon be only a memory of the past as the Red Sox immediately got to Blue Jays starter Brett Anderson in the bottom of the first. Anderson gave up a leadoff single to Xander Bogaerts, who advanced to third on an Eduardo Nuñez double before both being plated with back-to-back ground-outs to mount an early 2-1 lead on Toronto.
Looking to hit back immediately, Toronto would have a big power surge with two outs in the top of the second. After Kevin Pillar grounded into a double play that erased a Kendrys Morales base hit, Darwin Barney walked and Ryan Goins singled to put two man on for Luke Maile, who hit a slow dribbler and ended up beating first baseman Hanley Ramírez to the bag. That would bring up Teoscar Hernández, who continued his sensational month of September with a two-run double before Donaldson cleared the bases with a two-run double of his own.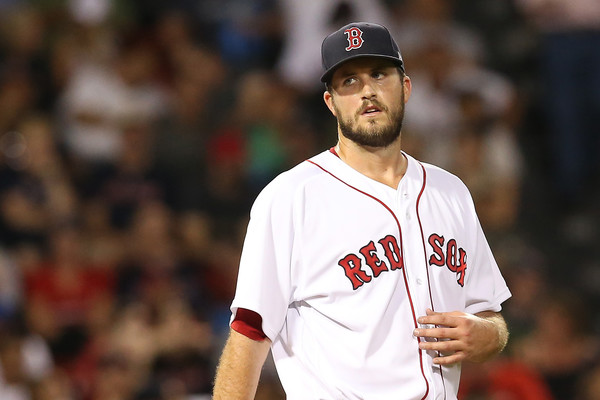 With his night on the mound suddenly going from bad to worse in a matter of minutes, Red Sox starter Drew Pomeranz was finally pulled after allowing a leadoff single from José Bautista in the third, putting an end to his shortest outing of the year where he surrendered five earned runs for the first time since June 11.
Sox Strike Back
After Pomeranz got the boot, the Red Sox bullpen wouldn't allow another run until late in the ballgame, and it was their dangerous offence that began to make a late push towards yet another come-from-behind victory.
The rally would start in the fifth when Mookie Betts scored Bogaerts on a pop-up single from third that made it past Barney at second. A few innings later, in the bottom of the eighth, it was Andrew Benintendi who would make it a one-run game, launching his 20th homer of the season over the wall in centre field.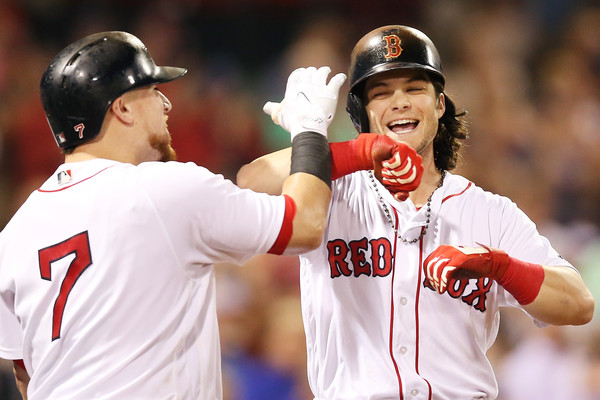 This came, however, after Betts and Eduardo Nuñez were both forced to leave the game early due to the injury, which are worrying signs for a team looking to clinch the division with less than a week of play to go. Betts was forced to leave with pain in his left wrist shortly after plating Bogaerts, and Nuñez was forced to leave after aggravating a right knee injury that sidelined him for 13 games.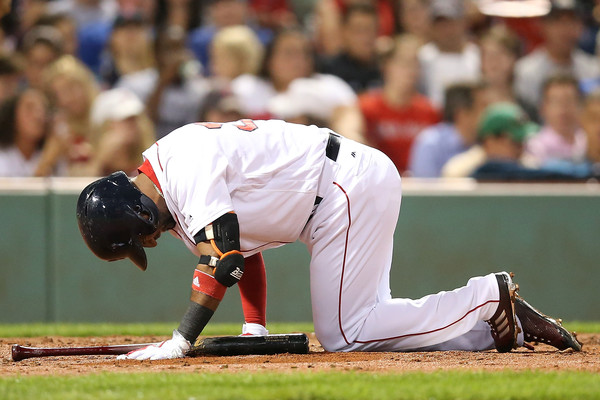 Be Right Back, Goins to Get Some Insurance
In desperate need of some insurance late in the ballgame, it was Ryan Goins who would give Toronto some breathing room, continuing his sensational season of clutch hits with a shot over the wall in right to make it 6-4 for the visitors.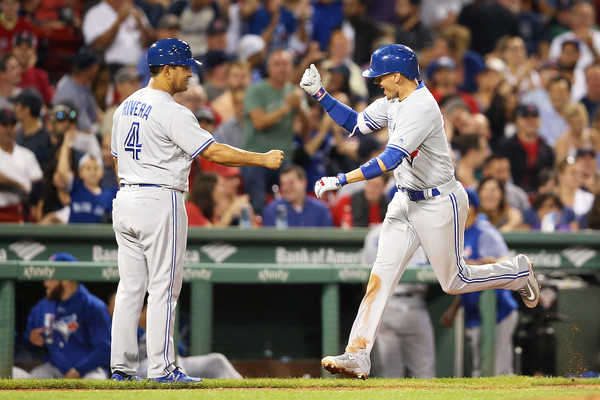 Roberto Osuna would come out in the bottom of the ninth and pitch another perfect inning, earning his 38th save to secure game 1 for Toronto in this three-game series.
The Blue Jays will face a tall order on Tuesday in Red Sox starter Chris Sale, who has completely dominated Toronto in three starts this season. Facing Sale on the mound is J.A. Happ, who will make his last start of the season for Toronto.