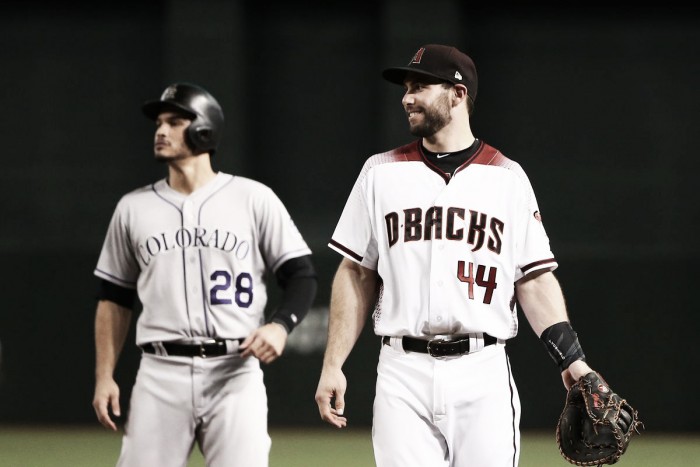 National League West rivals battle in the National League Wild Card Game as the Colorado Rockies visit the Arizona Diamondbacks. The winner will face another NL West club, the Los Angeles Dodgers in the National League Division Series.
As Colorado and Arizona prepare to do battle in the desert tonight, we take a look at what to expect from tonight's game.
Familiar foes
The two teams share a spring training facility and faced each other 19 times during the regular season, with Arizona winning 11 of the 19 games. As Rockies manager Bud Black said: "There's no secrets here. We know what they like to do. They know our players. ... They know our tendencies, they know our hitters' tendencies, they know our pitchers' tendencies. And we know theirs."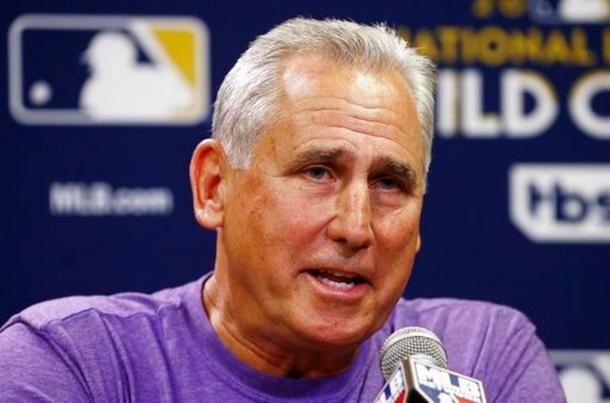 Diamondbacks manager Torey Lovullo is looking forward to what Wednesday night brings: "A couple of guys were wondering why the fans weren't here early in the season and when were they going to start showing up. And I told them you keep playing the same type of baseball, they're going to come out and support us.
"So we want to earn that. We know that they're out there, and I can't wait to what tomorrow brings as far as the crowd, the noise and the energy."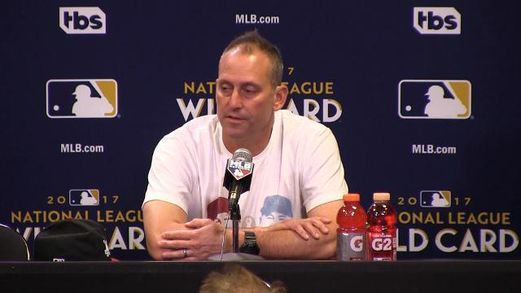 Youth vs experience in Wednesday's starters
Colorado starter Jon Gray went 10-4 during the regular season with a 3.67 ERA and will be making his first career playoff start. Arizona will counter with Zack Greinke, 17-7 with a 3.20 ERA making his 10th career playoff start.
Gray said "it's very cool" to be going up against the Diamondbacks ace while praising his mound opponent: "The guy's obviously got a great track record," he said. "He's been a really good pitcher for years. It's very exciting for me. He's a guy I used to watch on TV so it's very, very surreal."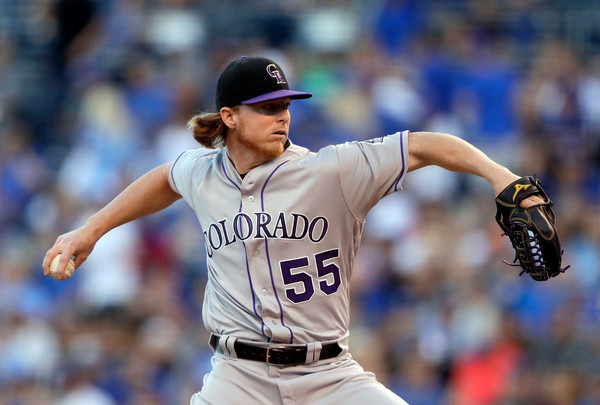 For Greinke, signed to a six-year deal during last year's offseason, he says he's ready to go and feeling good heading into Wednesday's game: "I feel good going into it. I feel pretty prepared. All my pitches feel good, so I'll be doing as good as I can do. We'll see how it is, but it will be as good as I can do."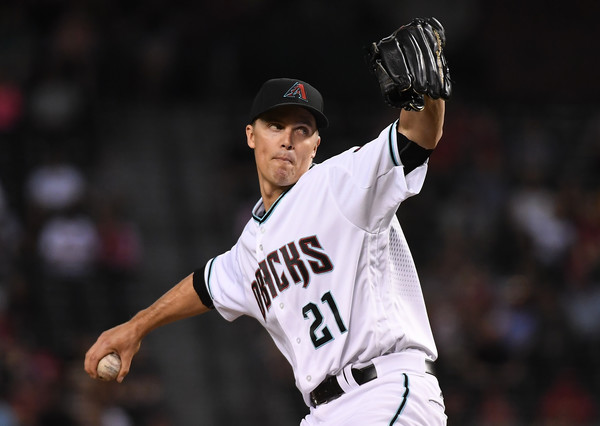 Both pitchers went 2-1 against their opposition during the regular season with Greinke sporting a slightly lower ERA at 3.41 to Gray's 3.50.
Explosive offenses on both sides
Both teams feature high-powered offenses. Colorado is led by the duo of center fielder Charlie Blackmon and third baseman Nolan Arenado, both in the race for NL Most Valuable Player award. Blackmon hit .331 with 37 home runs, 104 runs batted in and 137 runs scored while Arrenado batted .307 with 37 long balls, 130 RBI's and 100 runs scored.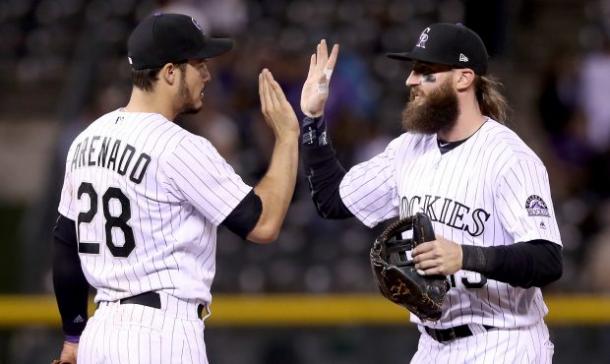 The Diamondbacks counter with the tandem of first baseman Paul Goldschmidt and right fielder J.D. Martinez. Goldschmidt, a staple of the franchise, batted .297 with 36 home runs and 120 runs batted in as well as 117 runs scored. Martinez, acquired in a mid-season trade from the Detroit Tigers, hit .302 with 29 dingers and 65 RBI's in 62 games with the club.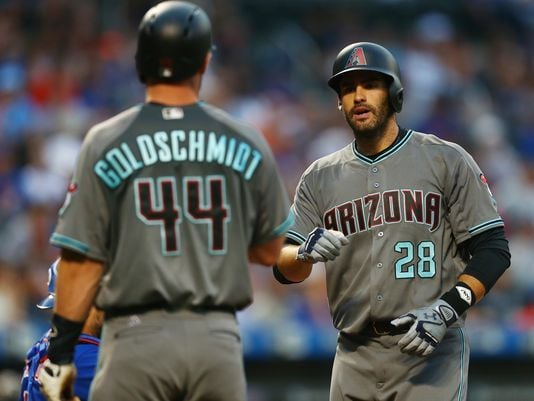 Excitement bounds for both clubs
Martinez says "i'm really just looking forward" to tonight's game while also adding "I think it's going to very exciting, and there's going to be a lot of energy in the stands. It's do or die. There's just going to be a lot of excitement and emotion. I think it's a very unique game and it's cool. I think if you're going to get into the playoffs, I feel like this is the way to get in."
It was an easy transition for him, stating "When I first came, I really wasn't doing that well. I was struggling. I felt like I was trying to be someone that I wasn't; trying to do a lot more. And the guys were like nothing, they were like, 'Dude let's go,' every day picking me up, picking the whole team up. I felt a part of the team very quickly here".
For Rockies outfielder Carlos Gonzalez, he's thankful to be back in the playoffs and not taking anything for granted: "It's more about winning, not the personal numbers. You can ask anybody in the lineup or on the roster. We have a couple of guys involved in the MVP talk [Arenado and Blackmon] because they are having a great year and the team is having a great year."
"These games are what you work hard for," Gonzalez said. "Every year you're going to have numbers; big years, OK years, down years. It doesn't matter. But you don't get a lot of opportunities to be in the postseason, I'm telling you that right now.
"Back in 2009, I was like, 'Man, we're gonna do this every year.' You don't go home thinking, 'That was a good time but maybe it's the last time.' It's, 'We'll be all right, we'll be back here.' And it took eight years."
Postseason history
The two clubs have met in the playoffs once before with Colorado sweeping Arizona in the 2007 National League Championship Series. The Rockies would then go on to be swept in the World Series by the Boston Red Sox.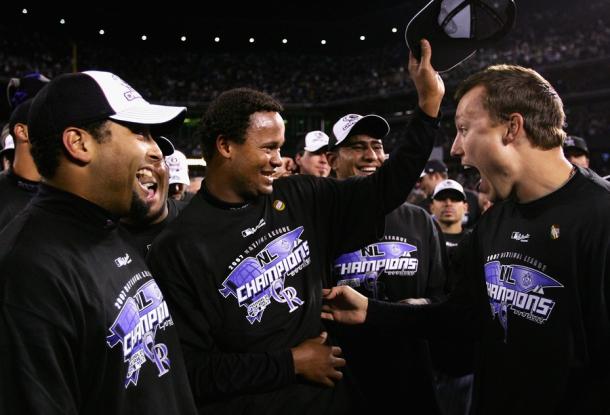 First pitch for tonight's game is at 8:09 Eastern time and the game can be seen on TBS.