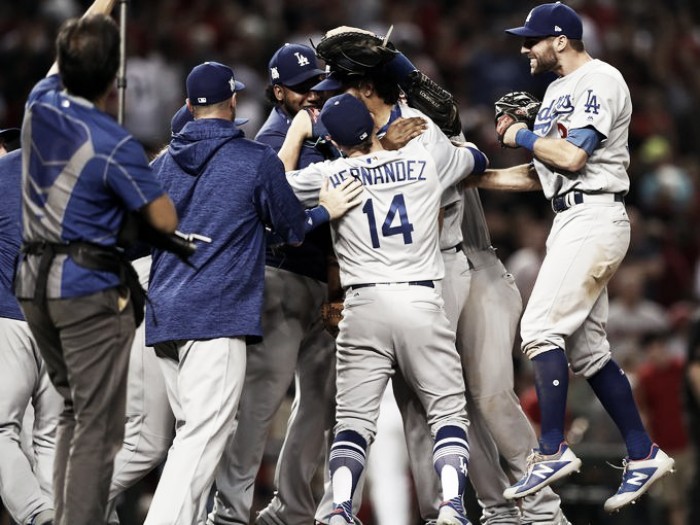 The celebration is on in the desert. For the second time in four years, the Arizona Diamondbacks watch on as the Los Angeles Dodgers celebrate at Chase Field.
This occasion Los Angeles clinches a spot in the National League Championship Series. It is the third time in the last five years the Dodgers have advanced to the NLCS.
Even with Zack Greinke on the mound, the Dodgers did not even flinch. Greinke allowed three runs on four hits, five walks and four strike outs in five innings of work.
Yu Darvish gave the Dodgers everything he had, allowing one run on five innings, allowing two hits and struck out seven.
Cody Bellinger, a local Arizona product, had a night to remember in front of his friends and family. Bellinger went 2-4 on the night with a home run and two runs batted in.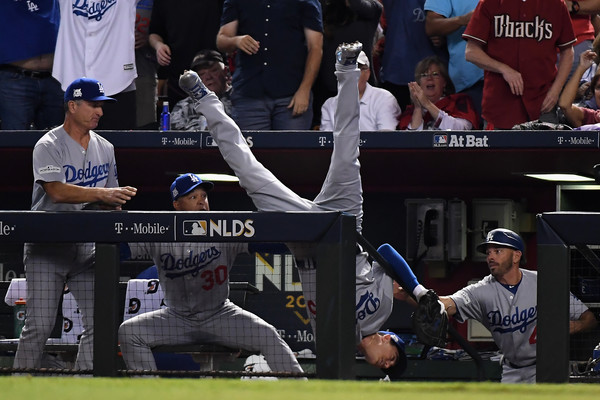 Bellinger also had a couple of key defensive plays, traveling 92-feet to catch a ball in foul territory, landing in the dugout.
Greinke has another off night
From the get go, it was apparent that Greinke did not have his stuff. Greinke allowed the first two Dodger batters to reach base. With runners on the corners and one out, Cody Bellinger grounded out to first giving the Dodgers a 1-0 lead.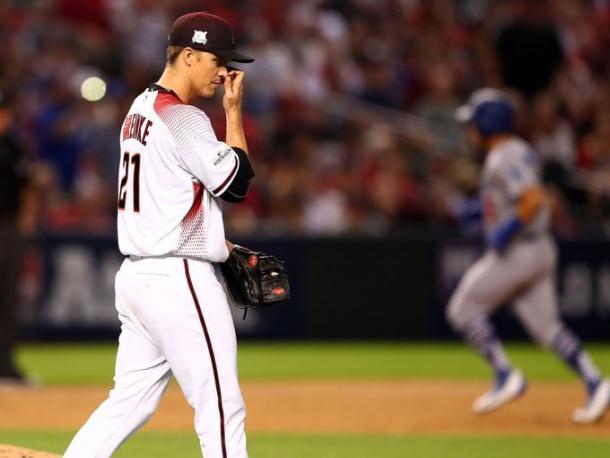 From there Greinke walked a batter in the following three innings. With the bases loaded in the top of the third inning, Greinke would get out of the jam not allowing a run.
The Dodgers would take a 2-0 lead add a run in the fifth inning on a Bellinger solo shot to left center.
D-Backs Manager Tory Lovullo allowed Greinke to stay in the game after throwing a little over 100 pitches. That decision proved to be controversial and fatal as Austin Barnes delivered a solo home run to left field. Down 3-1, it would become a bullpen game for the Diamondbacks going forward.
The Diamondback bullpen would combine for four hits, two strike outs and two walks.
D-Backs bats go cold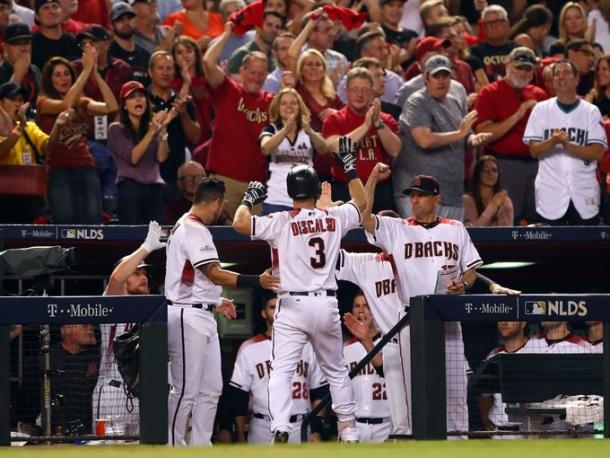 The Diamondbacks could only muster one run in the game and it come off the bat of Daniel Descalso in the form of a solo home run. From the fifth inning on the Dodger bullpen allowed just one hit and struck out four.
The Diamondbacks had runners reach base in the first, sixth, and ninth innings, but could not bring in any runs.
Paul Goldschmidt, J.D. Martinez, and Jake Lamb went 0-7 combined at the plate, with Goldschmidt and Lamb each striking out twice.
A scary moment came in the sixth inning when Christian Walker was hit by a wild pitch. The ball deflected off his helmet and hit Walker in the face. David Peralta would immediately ground into a double play, taking away any momentum the D-Backs had.
Up Next
The Dodgers await their opponent in the National League Championships Series. They will either play the Chicago Cubs or the Washington Nationals.