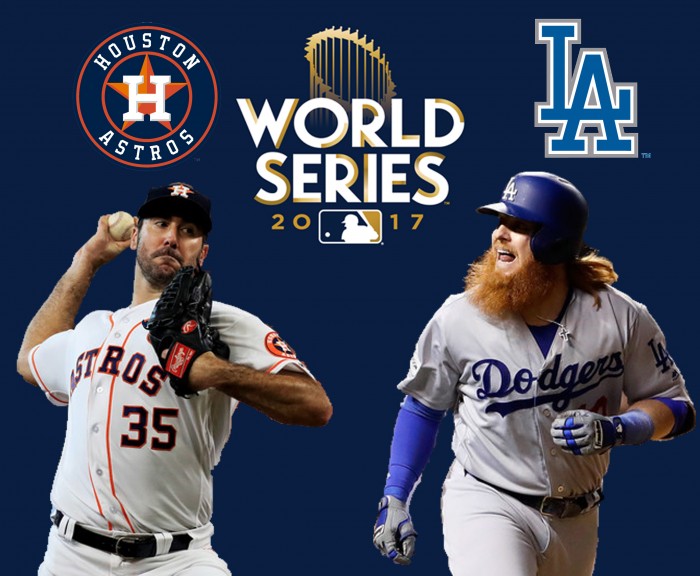 The 2017 World Series begins on Tuesday as the National League champion Los Angeles Dodgers square off with the American League champion Houston Astros.
With both teams sporting over 100 wins and terrific starting pitching, it promises to be a close, thrilling series. We break down the key battles and what to watch for.
Series schedule
Game 1: Houston at Los Angeles, Tuesday, October 24, 8:00 ET
Game 2: Houston at Los Angeles, Wednesday, October 25, 8:00 ET
Game 3: Los Angeles at Houston, Friday, October 27, 8:00 ET
Game 4: Los Angeles at Houston, Saturday, October 28, 8:00 ET
Game 5 (if necessary): Los Angeles at Houston, Sunday, October 29, 8:00 ET
Game 6 (if necessary): Houston at Los Angeles, Tuesday, October 31, 8:00 ET
Game 7 (if necessary): Houston at Los Angeles, Wednesday, November 1, 8:00 ET
All games will be televised by FOX. The play-by-play will be done by Joe Buck with John Smoltz on analysis and the duo of Ken Rosenthal and Tom Verducci providing on-field reports.
Dodgers road to the World Series
After a franchise-record 104 wins during the regular season, Los Angeles blew through the NL playoffs. They swept the Arizona Diamondbacks in the NLDS, outscoring their NL West rivals 20-11 in the three games.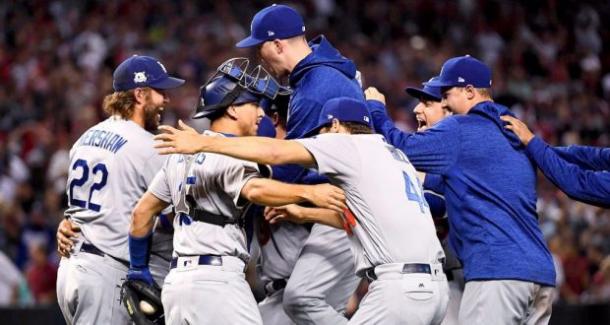 In the NLCS against the defending World Series champion Chicago Cubs, the Dodgers won the first three games before Chicago staved off elimination in Game 4. Los Angeles wrapped up their first National League pennant in 29 years with an 11-1 victory in Game 5, highlighted by Enrique Hernandez' three home runs.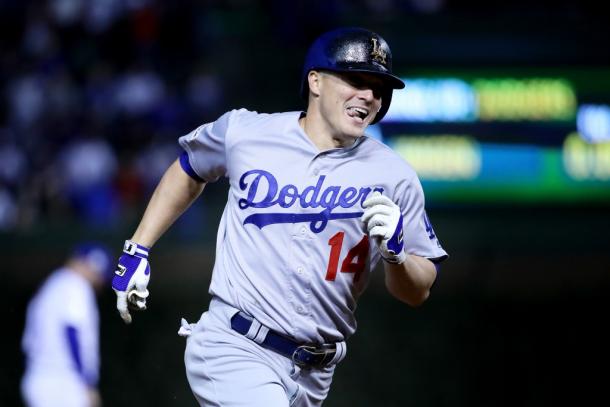 Astros road to the World Series
Houston dominated the AL West, winning 101 games and taking the division by 21 games. In the ALDS, they squared off with the Boston Red Sox, winning the first two games by identical 8-2 scores. After the Red Sox won Game 3 in blowout fashion to extend their season, Houston won a nailbiter in Game 4 to advance to the ALCS.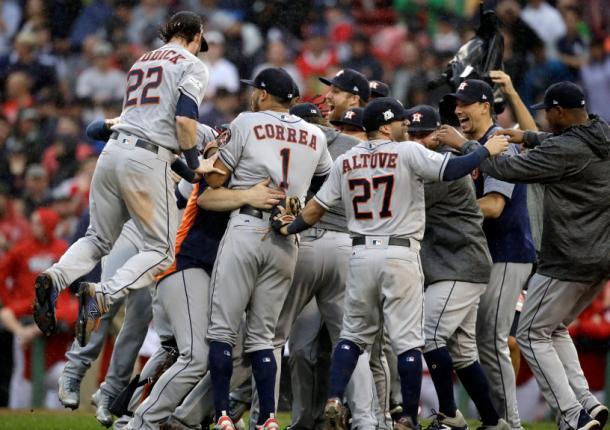 In the ALCS, the Astros faced the New York Yankees. The home team won every game in the series with Houston taking the first two again by identical scores, this time 2-1. New York dominated the three games at Yankee Stadium to the tune of 19-5. Facing elimination, the Astros rode the arm of Justin Verlander in Game 6, winning 7-1 to force a Game 7.
The combination of Charlie Morton and Lance McCullers Jr. threw a three-hit shutout at the Yankees, and some late offense sent Houston to their first World Series appearance since 2005. The Astros now have the distinction of being the only franchise to ever appear in the Fall Classic representing both leagues.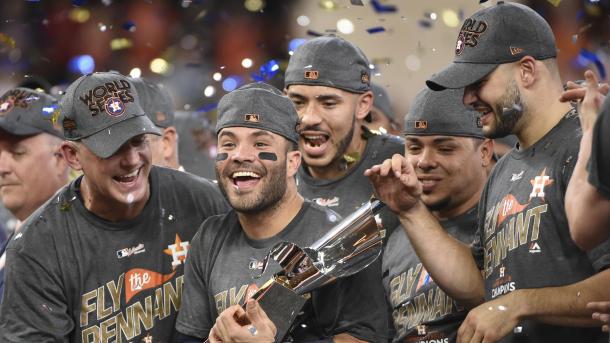 Dodgers starting pitching
This is a series that is likely to feature some of the best starting pitchings on display in a World Series in a very long time. The Dodgers have perhaps this generation's best pitcher in Clayton Kershaw. After another strong regular season in which he won 18 games, the ace lefty won two of his three playoff starts, compiling an ERA of 3.63 in those outings.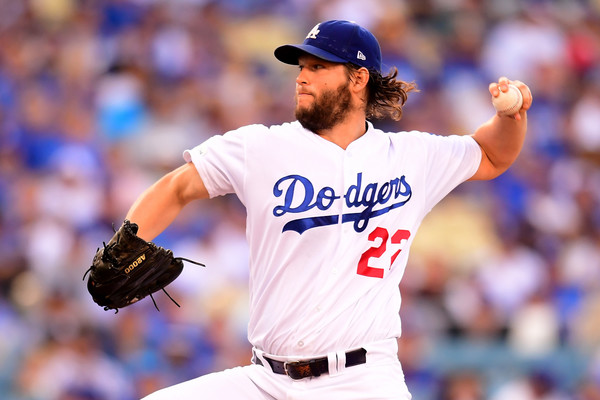 Yu Darvish was acquired in midseason from the Texas Rangers and has dominated in the playoffs so far, winning both of his starts with a nifty 1.59 ERA and combines with Kershaw to form a formidable one-two punch.
Rich Hill and Alex Wood provide great depth and versatility as lefties who rely on their breaking pitches, a nice change from the fireballers at the top of the rotation.
Astros starting pitching
Dallas Keuchel and Justin Verlander form the best one-two punch at the top of any rotation in all baseball. Keuchel, the 2015 AL Cy Young Award winner, has pitched well in three of his four postseason starts, the only dud coming in Game 5 of the ALCS at Yankee Stadium when he gave up five runs.
Verlander has been nothing short of historically dominant. Traded to Houston two seconds before the August 31st deadline, the former Detroit Tigers ace is 9-0 in eight starts with the Astros (one win was in relief). His playoff record has been even better, going 4-0 with a 1.46 ERA. A complete game five-hitter with 13 strikeouts in Game 2 of the ALCS was one of the finest postseason games ever pitched.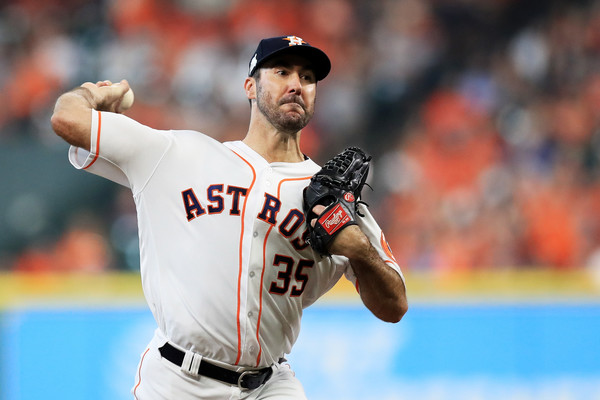 In Morton and McCullers, the Astros have two hard-throwing righties whose Game 7 performance against the Yankees should serve both well going forward.
Dodgers relief pitching
If there's one significant advantage for either team in this series, this is it. The Dodgers bullpen has been virtually unhittable in the playoffs, retiring 24 straight batters during one stretch in the NLCS. It all starts with closer Kenley Jansen, whose 12 strikeouts in seven games to go along with one unearned run and two hits allowed have stamped him as the dominant closer in the game right now.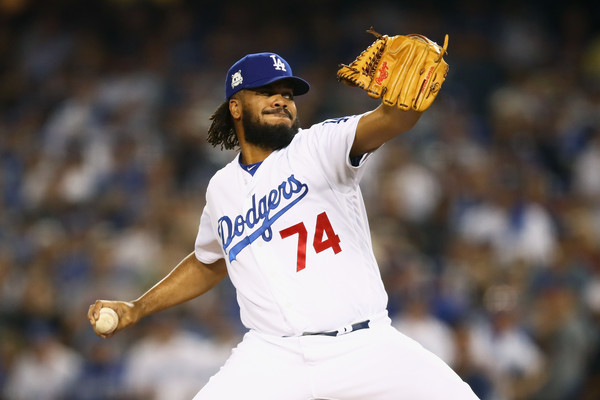 Kenta Maeda has been unscored on in his five appearances while Brandon Morrow has struck out eight in 8 1/3 innings, allowing just one run. Tony Cingriani is the left-handed specialist, allowing one hit in his four outings of work, complimenting Maeda and Morrow brilliantly.
Overall, Los Angeles' bullpen has worked 28 2/3 innings, allowing just 12 hits, walking two and striking out 32. Recording a 0.96 ERA, the Dodgers bullpen is performing at historic levels entering the Fall Classic.
Astros relief pitching
By comparison, the Astros bullpen has been shaky at best. Closer Ken Giles has a 7.50 ERA in five appearances, setup man Chris Devenski was ignored as the ALCS went on after posting a 12.00 ERA in five games and Brad Peacock, Houston's fifth starter, has a 9.00 ERA in three games (one start).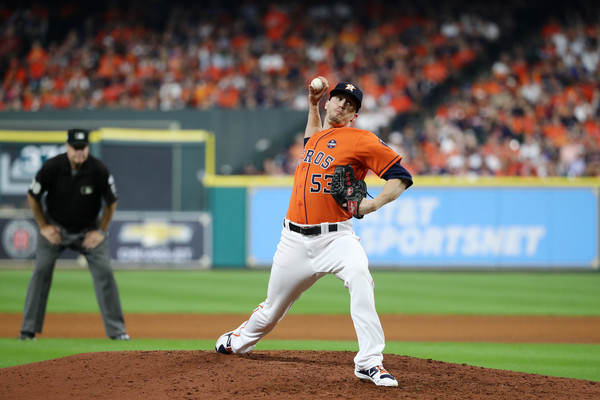 The best relievers for the Astros are Luke Gregerson and Collin McHugh, combining to not allow a run in their 6 2/3 innings of work, but they have only appeared in four games combined (McHugh worked four innings in one long relief outing).
With such a significant disadvantage in this area, the Astros will need their starters to go as long as possible to take the pressure off of the relievers.
Dodgers offense: Players to watch
The Dodgers offense revolves around third baseman Justin Turner. Hitting .387 with three home runs and 12 runs batted in, his walk-off three-run shot in Game 2 of the NLCS, 29 years to the day of the only other walk-off home run in franchise history, is symbolic of the level of Turner's play.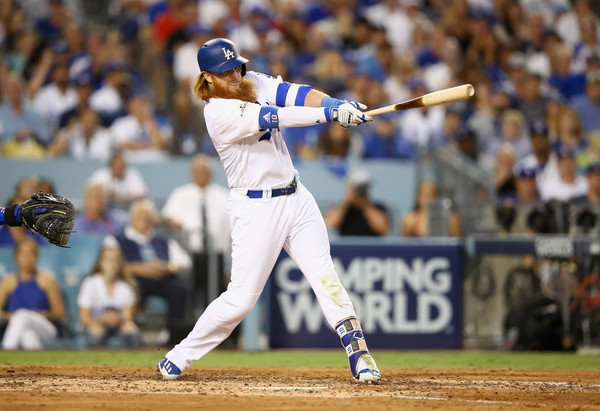 A year after being demoted to the minors, right fielder Yasiel Puig is sizzling hot this postseason, batting .414 while playing excellent defense. Cody Bellinger has struck out 12 times, but with an NL record 39 home runs by a rookie and two more in the playoffs, his at-bats against Keuchel and Verlander could be some of the most compelling in the entire playoffs.
Astros offense: Players to watch
Much like Turner, the Astros are reliant on Jose Altuve. After putting up MVP-caliber numbers in the regular season, the second baseman has raised his level of play this postseason. Hitting .400 with five home runs, eight runs batted in, eight walks and 10 runs scored, Altuve has carried Houston to the Fall Classic.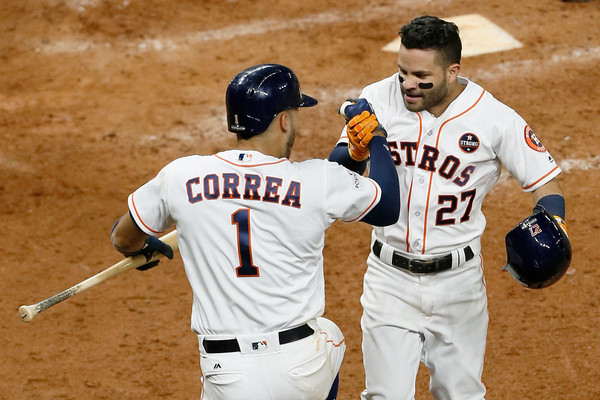 Shortstop Carlos Correa is hitting .295 with seven extra-base hits, seven runs scored and nine runs batted in. First baseman Yuli Gurriel rounds out the dynamic trio of infielders, hitting .366 with an on-base percentage of .409. Altuve and Correa will be the ultimate test against the outstanding Dodgers pitching staff.
Dodgers manager
Dave Roberts is in his second year as Los Angeles manager and has prior experience in the World Series as a player. The 45-year old was a member of the 2004 Red Sox championship team that rallied from a 3-0 deficit in the ALCS against, scoring the game-tying run as a pinch-runner after stealing second in Game 4.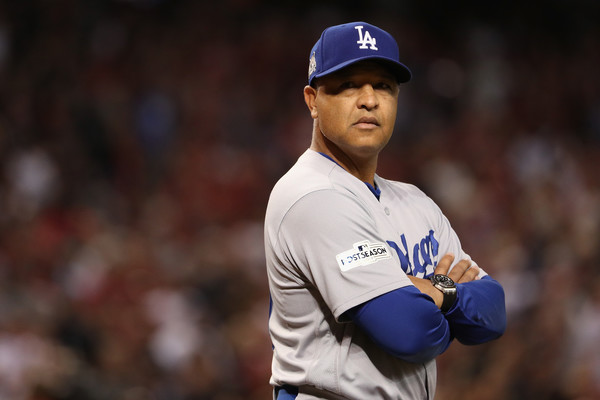 Known for his calm demeanor, Roberts' knowledge and wisdom will be a steady influence on his young team. With a 195-130 record (one game managed in San Diego as a fill-in), two division titles and an NL pennant to his name, he is quickly establishing himself as one of the premier managers in the game.
Astros manager
A.J. Hinch is in his fifth year as a Major League manager. After previously failing in two years with the Arizona Diamondbacks, compiling an 89-120 record, the 43-year old was given a second chance in Houston and has engineered his group of talented youngsters to baseball's ultimate destination after having a taste of the playoffs in his debut season in Houston in 2015.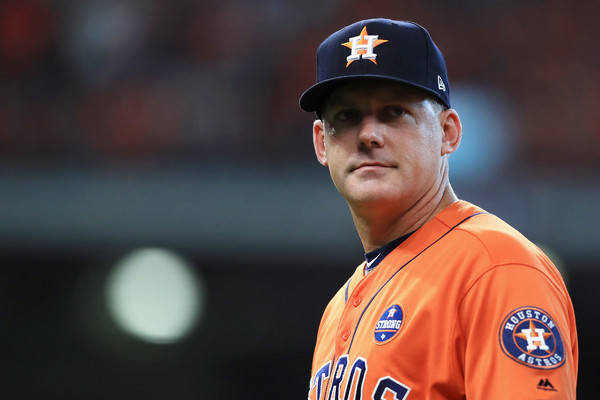 Hinch reads his team well and they respond. Ever the optimist, the former catcher has a good understanding of what his team needs to do, even if his series against the Yankees was not his finest hour. He did replace Carlos Beltran with Evan Gattis at DH in Game 7 and was rewarded when Gattis took New York starter C.C. Sabathia deep for the game's first run, an example of his ability to know the pulse of his squad.