 The National League Central has been dominated mostly by the St. Louis Cardinals and Chicago Cubs. Since 2003, the Cardinals have won the division seven times with the Cubs winning it five times.
As the regular season approaches, a third team could emerge and insert their name into the race, the Milwaukee Brewers. It has been six years since the Brewers won the division crown.
Here is a look as to how the NL Central could play out in 2018.
Chicago Cubs (92-70)
It will be a tight race in 2018, but the Cubs will be the team to emerge victorious for their third NL Central title in the last three years. With roster turnover, there will minimal distractions as there were in 2017.
In the offseason, the Cubs added Yu Darvish and Tyler Chatwood to solidify their pitching rotation. The team already announced that Jon Lester would be their Opening Day starter. Though his record didn't show how good Lester was, he still struck out 180 batters in 180.2 innings pitched.
Their lineup is still one of the best in baseball. From the one spot to the five, there is power in the lineup. Anthony Rizzo and Kris Bryant were slow starters last season but picked it up as the season went along. Catcher Wilson Contreras will need to be more consistent as well.
St. Louis Cardinals (88-74)
After missing the playoffs for the second straight season, the Cardinals look to bounce back and contend for a Wild Card spot. The Cardinals took a good look at their offensive production last year and wanted to fill those needs in free agency.
Insert Marcell Ozuna. In 159 games last season, Ozuna hit .312 for 37 home runs and 124 runs batted in with 191 hits. Comparing that production to Jose Martinez last season, Martinez hit .309 for 14 home runs and 46 runs batted in with 84 hits in 106 games. Ozuna gives the Cardinals the power bat in the middle of the lineup they haven't had since Albert Pujols. With Dexter Fowler in right field, the Cardinals also possess one of the fastest outfields in all of baseball.
With Carlos Martinez, Michael Wacha and Adam Wainwright are a good group of frontend of the rotation pitchers. There is currently a battle for the fourth and fifth spot in the rotation. Jack Flaherty and Luke Weaver could come out of Spring Training finishing the rotation, with Alex Reyes returning from injury after May.
Milwaukee Brewers (85-77)
The Brewers did some of the right things to better their offense in the offseason. They traded for outfielder Christian Yelich and signed Lorenzo Cain to a five-year deal.
Travis Shaw, Eric Thames and Domingo Santana each had break out campaigns in 2017. With Ryan Braun struggling for most of 2017, the Brewers still managed to win 86 games.
The biggest problem the Brewers may run into is their pitching depth. As it currently sits, the Brewers rotation could look like: Chase Anderson, Zach Davies, Jhoulys Chacin, Yovani Gallardo and Brent Suter. With guys like Jake Arrieta, Alex Cobb and Lance Lynn still available, the Brew Crew might want to take a look at one of those premier pitchers to add to their rotation.
Pittsburgh Pirates (72-90)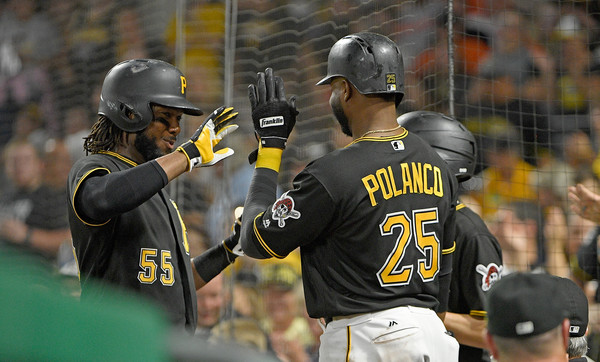 Even after trading away Andrew McCutchen and Gerrit Cole, there is still plenty of talent on the roster to win 72 games.
Josh Bell or Gregory Polanco could emerge as the new face of the Pirates organization. Josh Harrison, Starling Marte and Jordy Mercer will keep Pittsburgh competitive for most of the season. Austin Meadows could be called up at some point this season and gain some big-league experience.
Jameson Taillon, Joe Musgrove, Chad Kuhl and Tyler Glasnow will try to pick up the slack without Cole being around.
Cincinnati Reds (70-92)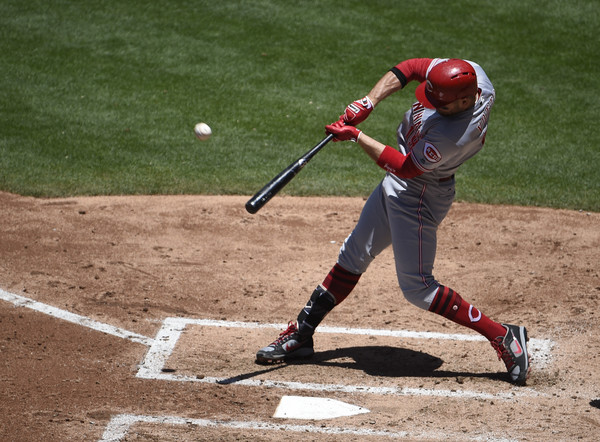 For the past three seasons, the Reds have finished in last place in the division and have won no more than 68 games. Once again, the Reds could be facing another last place finish.
Joey Votto had himself an MVP type of season last year. Votto hit .320 for 36 home runs and 100 runs batted in, with an .454 on-base percentage and was one of the best defensive first baseman in the league. Adam Duvall and Scott Schebler were power sources in 2017, it will be interesting to see if they keep it up in 2018.
There could be plenty of young arms come up and gain experience for Cincinnati in 2018. 2018 will be about the growth of talent for the Reds.