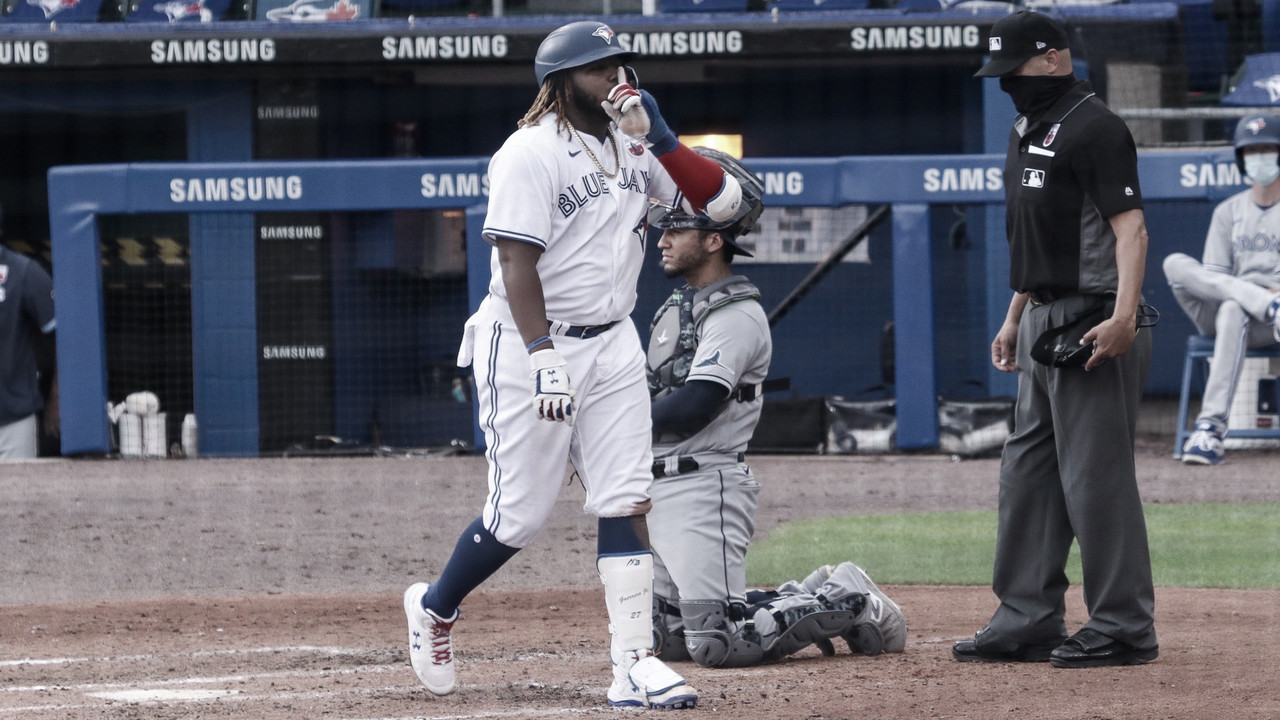 After having their first rain delay since 2003, the Toronto Blue Jays played a doubleheader against the Tampa Bay Rays at Buffalo to decide their first series of the season.
Despite winning the first game, the Florida team fought back and defeated Toronto at Sahlen Field 3-2 and 7-5 respectively.
First in the finish of a game suspended Saturday night because of rain, Brandon Lowe hit a solo home run in the ninth to lift the Rays to their first win of the day. Tampa Bay went into the game restart with a 1-0 lead, given by an Austin Meadows' home run in the third inning.
Lowe homered in his fourth straight game. He also doubled in the seventh, and became the third player in Rays history with a streak of at least eight games with an extra-base hit.
The second game of the doubleheader featured a solo home run by Vladimir Guerrero Jr. who appears to be playing well at Western New York. Still, the slugger's homer wasn't enough as Wilmer Font hit a HR to give the Rays the victory.
"We're almost there," Toronto manager Charlie Montoyo said. "To get to the next point, we have to play clean baseball, and we haven't been."
The Blue Jays will hit the road for a three-game series in Baltimore against the Orioles. After the series the team will return home for a quick one-day home stand to welcome the Philadelphia Phillies to Buffalo for a doubleheader.