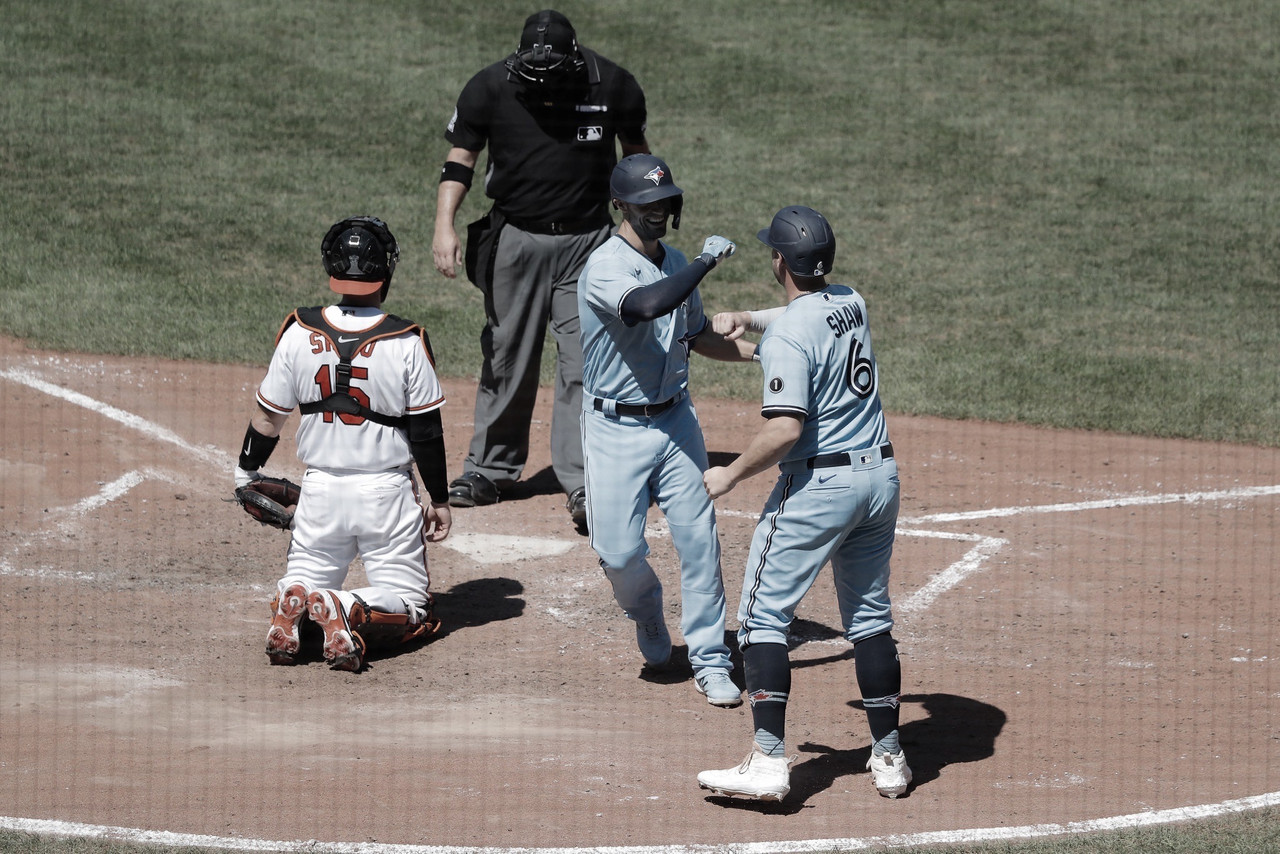 Bring the brooms out, as the Toronto Blue Jays escaped Baltimore with a three-game series sweep over the Orioles.
Randal Grichuk's hit two home runs and the Canadians powered to a 5-2 win. Now, Randal has established as one of baseball's hottest hitters.
During the series, Grichuk went 6-for-14 with four home runs and 11 RBIs. That stat ties him with Blue Jays greats Edwin Encarnación and Joe Carter for the second-most RBIs in a three-game series in club history. Josh Phelps' (13) from way back in 2004 is at the top of the list.
"His approach is great," said manager Charlie Montoyo after the win. "It was great in Spring Training, in Summer Camp, and he's kept it going."
Grichuk has six home runs in his last six games. This is special, considering he started the season by going 11 games without an extra-base hit.
Toronto went into the ninth inning with a three run cushion, and it was time for pitcher, Rafael Dolis to make an appearance. He recorded his first MLB save since 2012, as both Jordan Romano and Anthony Bass were unavailable.
The Jays will got at it again this weekend, and they will face the Tampa Bay Rays in a three-game series for the second time in a week. The only difference is that this time will be at Tropicana Field in Florida.