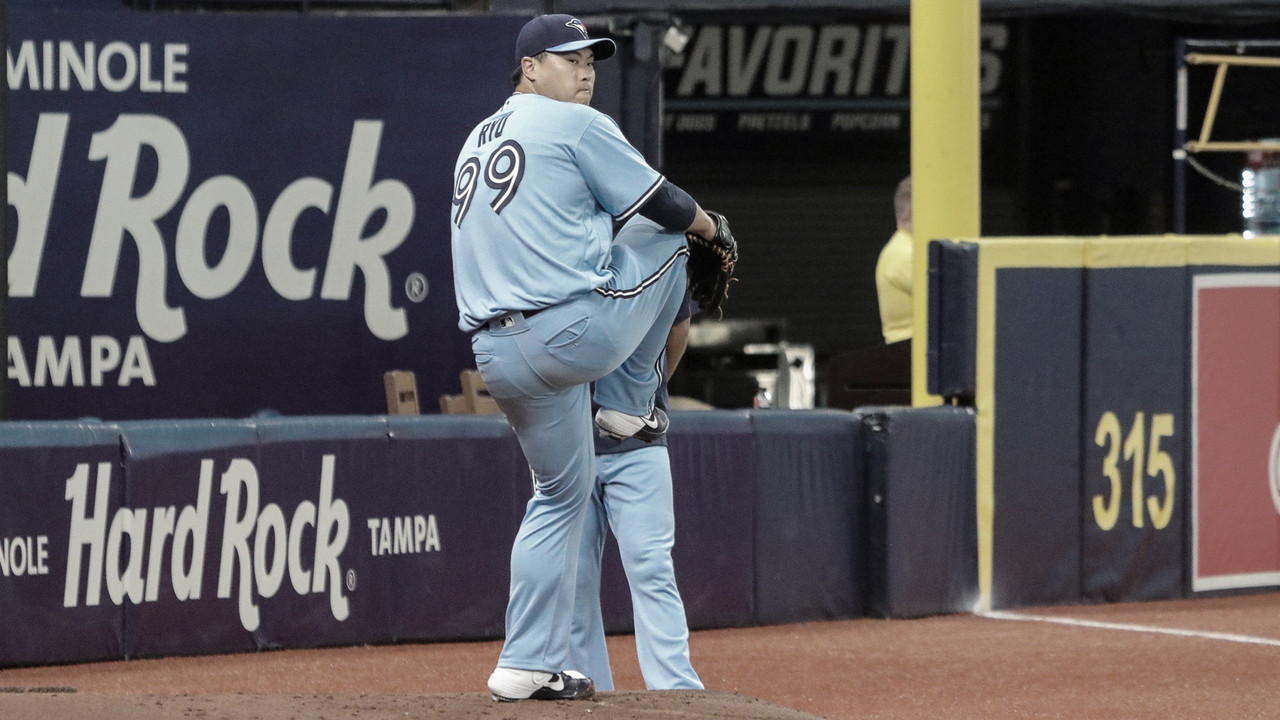 For the third time in the last seven days, the Tampa Bay Rays have defeated the Toronto Blue Jays.
After winning the first game of the four-game series at Tropicana Field, Toronto was ready to clinch its seventh consecutive win. Sadly for Coach Charlie Montoyo that didn't happen, as the Rays pulled out a late victory by 2-1.
It all came down to the bottom of the 10th. inning, where Kevin Kiermaier, as a pinch-hitter, ended the game with a RBI-single.
''I was swinging the whole game while in the bat-cage,'' Kiermaier said. ''I was happy when my name was called and I tried to be really aggressive.''
South Korean starter Ryu Hyun-Jin walked away with a no-decision after an impressive performance. Ryu, who allowed just a run on three hits in five innings, threw 94 pitches, his second-highest total of the season.
Most likely, Trent Thornton will start the next game of the series according to The Athletic's Kaitlyn McGrath. Still, he probably won't go more than a few innings then bullpen will take over.