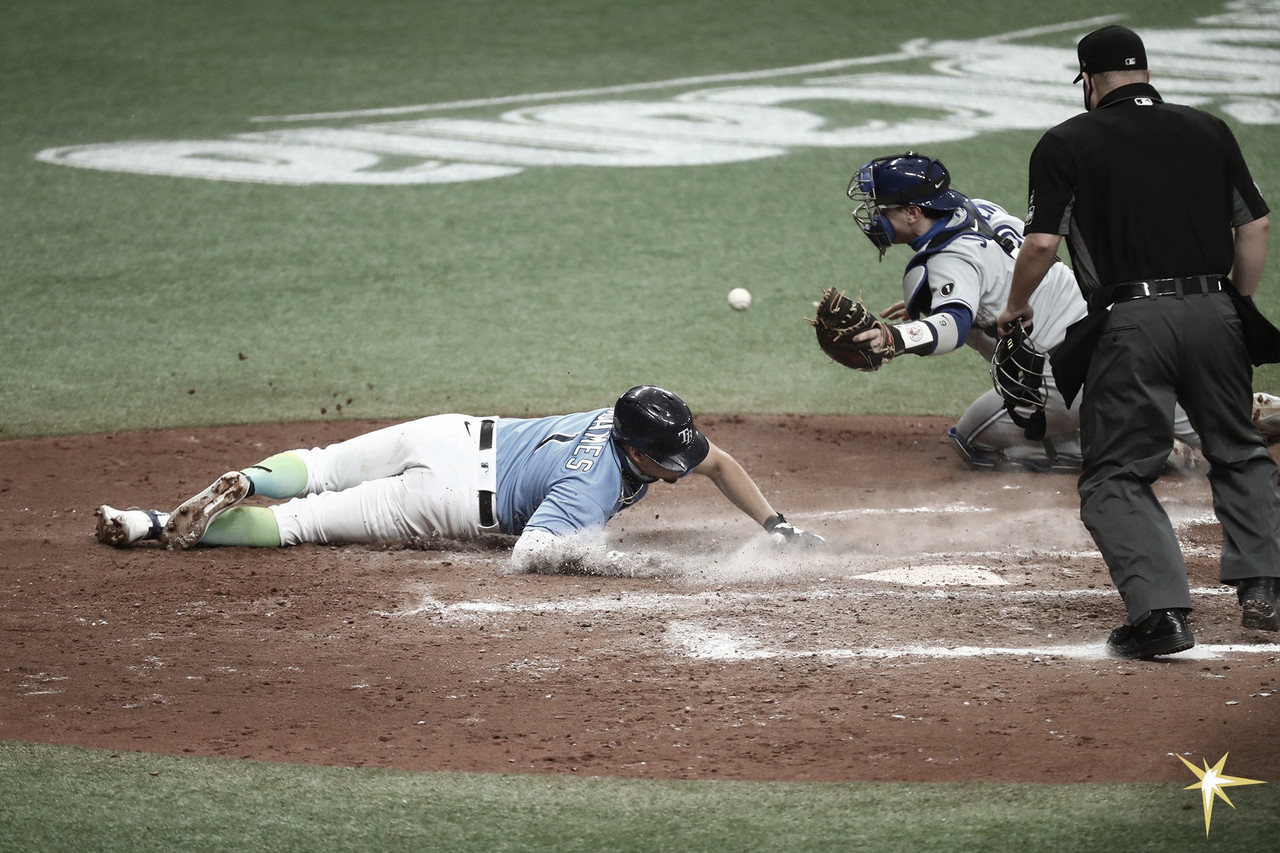 Games start accumulating for the Blue Jays players, who played seven consecutive days at three different states.
For the second day in a row and the fourth time in the past week, the Blue Jays dropped a close game against the Tampa Bay Rays.
The Floridians beat the Canadians 5-4, and let's not forget to mention the fact that Toronto lost not one but two starting pitchers from their rotation.
Austin Meadows, José Martínez and Brandon Lowe each collected RBIs to lead the Rays to the win.
"It's a grind," Manager Charlie Montoyo said on a Zoom call about the heavy load of games. "But we don't want to use that as an excuse. There's a lot of teams playing every day, so we just have to find a way to grind it out and play every day and we will."
Starting pitcher for the Jays, Trent Thornton exited the game with an elbow inflammation following a 25-pitch first inning. He is expected to return to the injury list that he had already spent two weeks on earlier in the season.
There's no doubt Toronto struggles with Tampa Bay. This season, the Jays are 3-6 against the Rays, and have even blown a lead in four of those six losses.