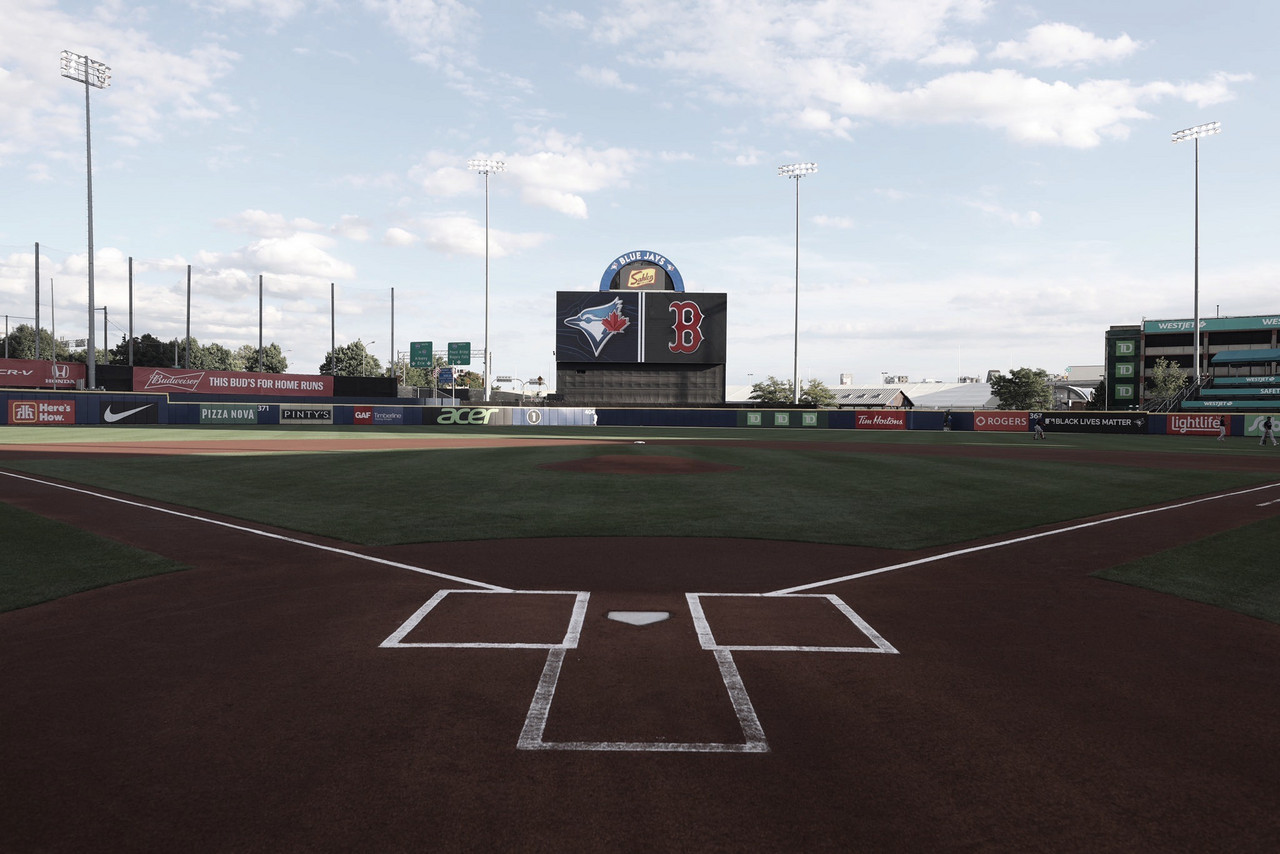 Despite taking an early four-run lead in the first inning, the Toronto Blue Jays couldn't handle the Boston Red Sox in the first game of the series, as they dropped a close one 7-9.
Red Sox put on an absolute pitching clinic at Sahlen Field. This was in large part a reason to their success, as Phillips Valdez, Darwinzon Hernandez and Ryan Brasier, combined for three hits in four-plus innings.
A great sixth inning by Boston gave them the victory after trailing since the beginning of the game.
Mitch Moreland started the inning with a lead-off walk, Christian Vazquez doubled to center field before Bradley connected on an RBI single to score Moreland. Jose Peraza was hit by a pitch to load the bases with one out before Alex Verdugo slapped an RBI-single and Rafael Devers cleared the bases with a triple to right. Boston's next batter, J.D. Martinez, scored Devers on a sacrifice fly.
Verdugo extended his 14-game hit streak while Kevin Pillar and J.D. Martinez were the only players to not record a hit for the away team.
With the verdict, the Red Sox moved to 10-20 while the Blue Jays fell back to .500 at 14-14.