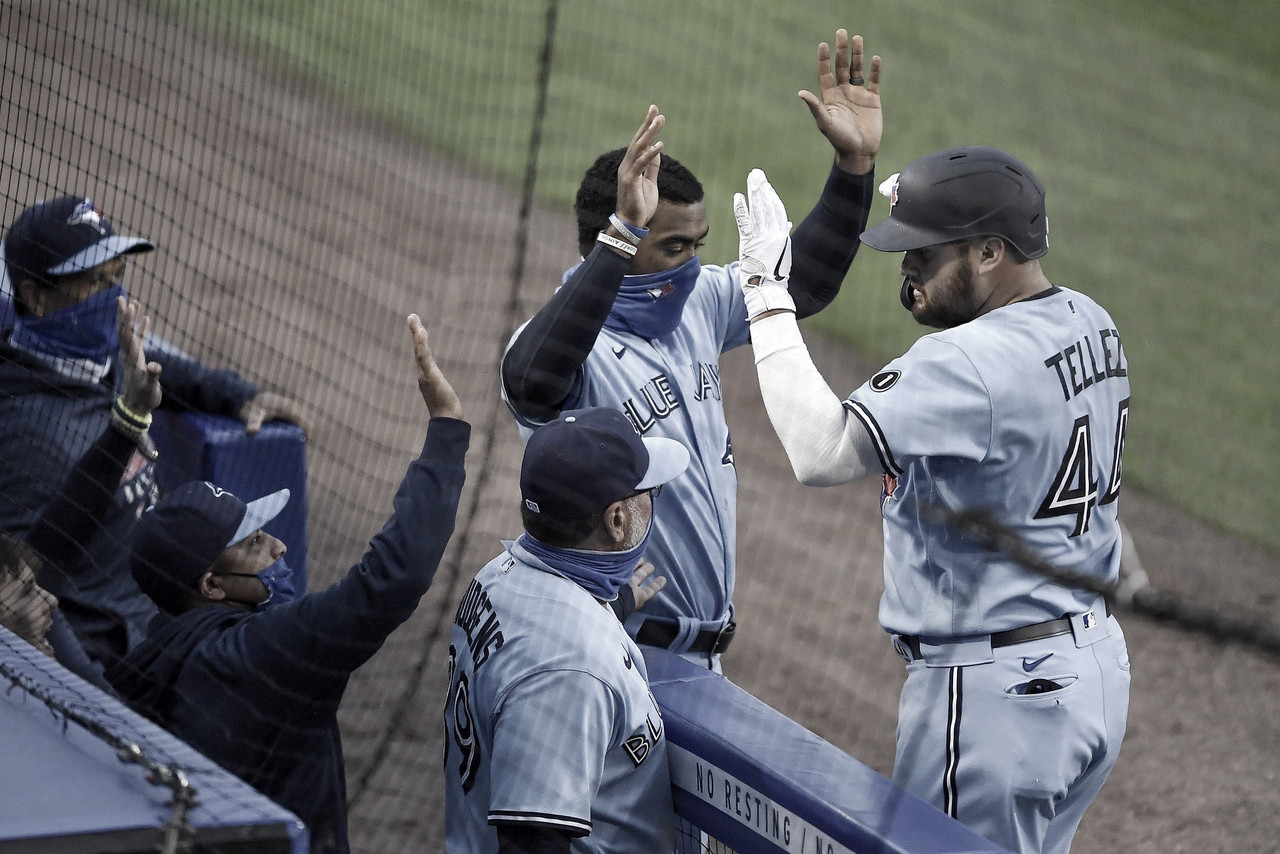 Coming off a poor first game of the series against the Red Sox, the Blue Jays came out to play at Sahlen Field in Buffalo, New York. Led by a pair of home runs and drives from Rowdy Tellez, Toronto dismantled Boston 9-1.
Tellez, who has played games in Buffalo as a member of the Buffalo Bisons and the Toronto Blue Jays since 2017, showed how comfortable he feels playing at Western New York. He has 18 career home runs at Sahlen Field with his time with the Jays and Bisons.
Rowdy's hitting .481 with 5 homers in Buffalo this season, and in Game 2 of the series against Boston he finished the game going 3-for-4 at the plate, with 4 RBI and two home runs.
The Red Sox got their only run on a Mitch Moreland solo home run to left field in the fourth inning. Moreland leads Boston with eight home runs this season.
Boston's left fielder Alex Verdugo had his 14-game hitting streak snapped, he went 0-4 on the night.
The two teams will meet again Thursday night at Sahlen Field at 6:37 p.m. to close out the three-game series.
Still, there has been some rumors around the MLB of teams thinking to boycott their games. The Milwaukee Bucks from the NBA were the first ones to do so as a form of protest to the police shooting of Jacob Blake in Kenosha, Wisconsin.