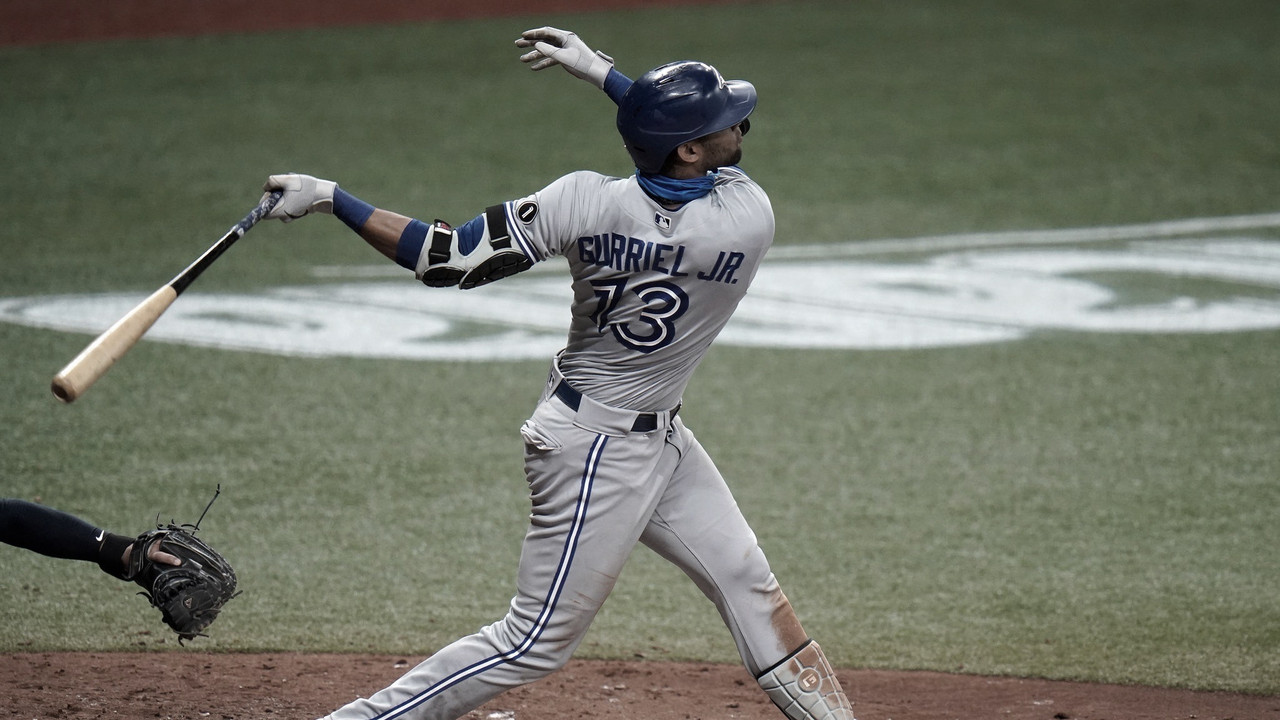 The Blue Jays at Buffalo have put the league on notice for their amazing performances and they way they've earned the second spot in the American League East.
This is starting to pay off, as the Major League Baseball has named Toronto Blue Jays outfielder Lourdes Gurriel Jr. the American League Player of the Week.
Oh My Lourdes 😱@yunitogurriel is your AL Player of the Week! 🍍 pic.twitter.com/wzZ92LwuIl

— Toronto Blue Jays (@BlueJays) September 8, 2020
Gurriel hit .467 (14-for-30) with five runs scored, three doubles, two home runs, six RBI, three walks and a .767 slugging percentage across eight games from Aug. 31 to Sept. 6. The 26-year-old ranked first in hits (14) and total bases (23) in the American League, tied for second in extra-base hits (5) and third in batting average.
The Blue Jays went 5-3 during the selection process, and Gurriel capped off the week delivering a season-best four hits with two runs scored and an RBI against the Boston Red Sox to clinch the victory in the five-game series.
"At the beginning of the season, I wasn't doing that well. Now, I'm more consistent at the plate," Gurriel said through a club translator. "I think I'm using the middle of the field now; that's what I'm concentrating on. It's been working so far, and hopefully it will keep working for the rest of the season."
Gurriel is now the Blue Jays' first AL Player of the Week Award winner since Vladimir Guerrero Jr. in August 2019.