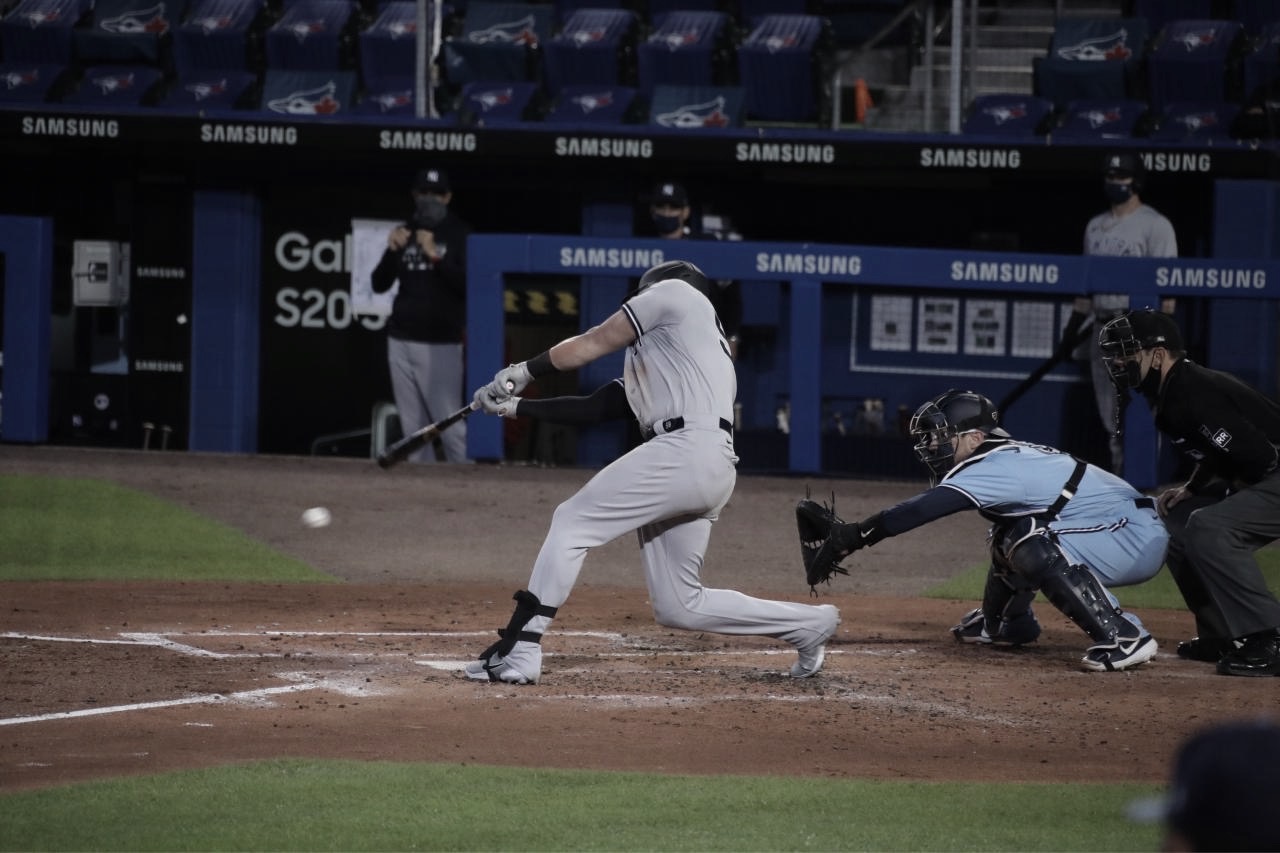 The Toronto Blue Jays can't seem to be stopped right now, and as one of the hottest teams in baseball, they have clinched the three-game series against the Yankees at Buffalo.
Jonathan Davis, playing his first game of the season, hit a two-run homer in the second inning, as Toronto defeated the Yankees 2-1 at Western New York.
The Blue Jays (24-18), who have won three in a row and occupy second place in the American League East and are three games ahead of the Yankees, have secured 17 wins in their last 24 games.
Toronto starter Taijuan Walker allowed no runs, two hits and five walks in four innings. The right-hander struck out three. He was then replaced by right-hander Shun Yamaguchi (2-3), who allowed one run, three hits and one walk while striking out three in two innings.
Right-hander Rafael Dolis earned his third save with a perfect ninth, including two strikeouts.
Things aren't getting any better for New York, losing five in row and 15 out of their last 20 games.
"I almost feel like it's embarrassing for us right now, especially with everything that's been going on," first baseman Luke Voit said. "I feel like teams aren't really scared of us right now and it's kind of a sad thing."
At 21-21, the Yankees are at .500 or worse in September for the first time since 1995.