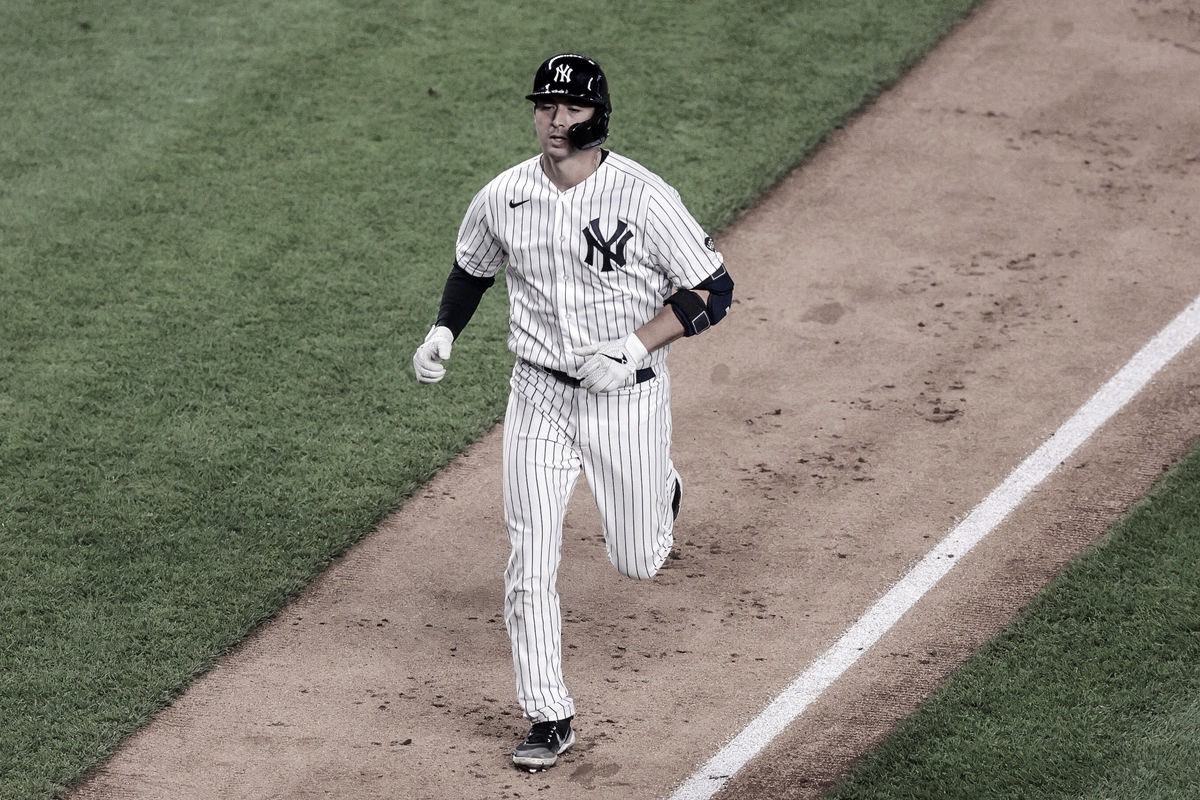 For the first time since August 16th, the Toronto Blue Jays have lost a Major League Baseball series. This time was against the New York Yankees, who showed incredible batting in the first two contests of the three-game series at the Bronx.
After scoring 20 runs in the first game, New York was ready to make another statement and prove why they should be the second best team in the AL East.
Thanks in large part to three home runs by NY's Catcher, Kyle Higashioka, the 'Bronx Bombers' came out with the victory from the Yankee Stadium with a dominant 13-2 win.
With his great performance, Higashioka became the third catcher in franchise history with a 3 HR game, joining Mike Stanley (1995) and Bill Dickey (1939). He is also the 1st player in franchise history with a 3 HR game while batting 9th in the order.
"It is kind of crazy how baseball works sometimes,'' said Higashioka, who started the night hitting .188 (6-for-32). "One minute you can't hit the ball to save your life and the next game you play you pop three over the fence. It's kind of crazy but hopefully as a team we keep swinging the bats well.''
In addition to Higashioka's power show, DJ LeMahieu hit two homers and Clint Frazier and Luke Voit added one each. Voit leads the majors in home runs with 19.
"He is an elite receiver, I mean he has amazing hands behind the plate,'' Manager Aaron Boone said of Higashioka, who was a seventh-round pick of the Yankees in the 2008 draft. "And he has power at the plate. There is the power potential that is in there and you saw it manifest itself tonight.''
With 11 games remaining, the Yankees hold a 1 ½-game advantage over the Blue Jays in the race for second place, which brings an automatic bid to the postseason tournament.