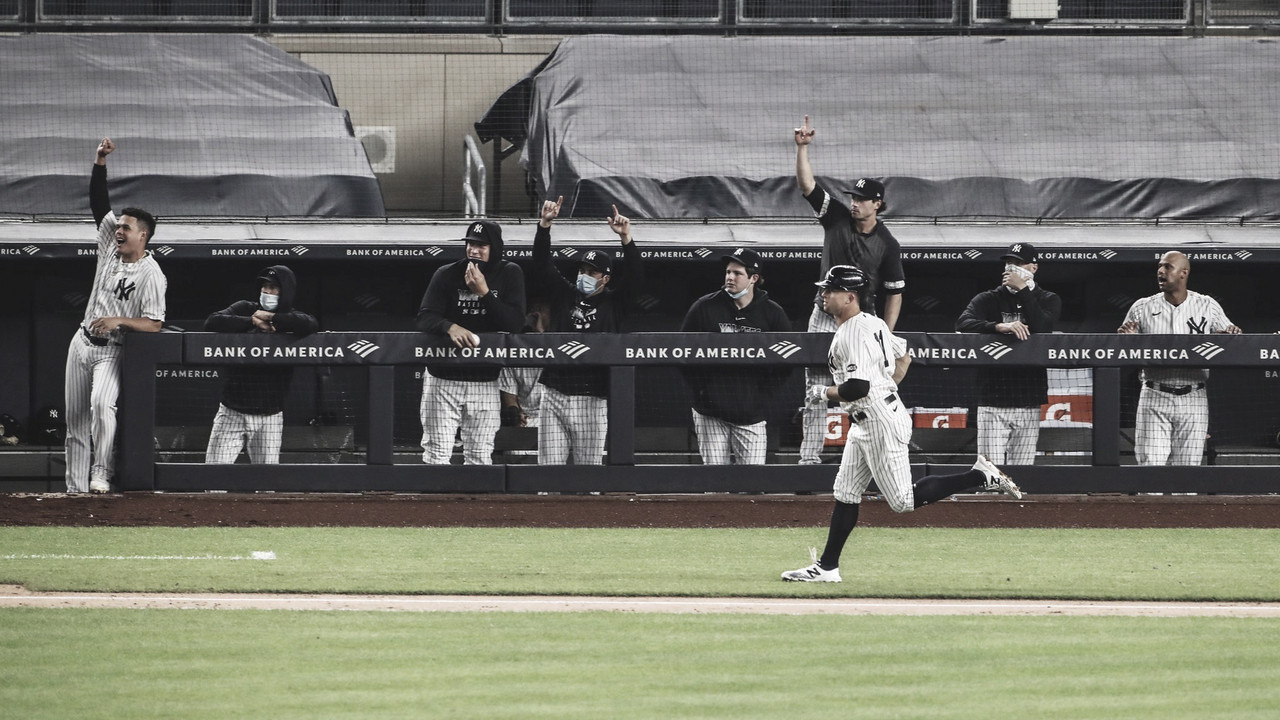 For the third time in this three-game series, the New York Yankees managed to score more than 10 runs, as they completed the sweep over the Toronto Blue Jays at the Bronx.
Led by six more home runs, three on three consecutive pitches by Brett Gardner, DJ LeMahieu and Luke Voit in the seven-run fourth off Chase Anderson, the Yankees punished the Canadian visitors, 10-7.
Giancarlo Stanton and Gleyber Torres followed their teammates with back-to-back home runs, one to right and one to left. Those five home runs in a single inning tied the major league record.
With this victory, New York has won eight consecutive games and remain as the second best team in the AL East, just three games back of Tampa Bay for first.
"That's an impressive series right there,'' Manager Aaron Boone said of his club assaulting Blue Jays pitchers for 43 runs in three games. "Guys are in a good place swinging the bats but we have to move on from what was a really good homestand for us and start an important trip and go do it on the road.''
Pitcher, Masahiro Tanaka, did work against Toronto, pitching seven innings and allowing three runs and seven hits, with no walks and five strikeouts. He is 14-5 against the Blue Jays in 22 career starts.