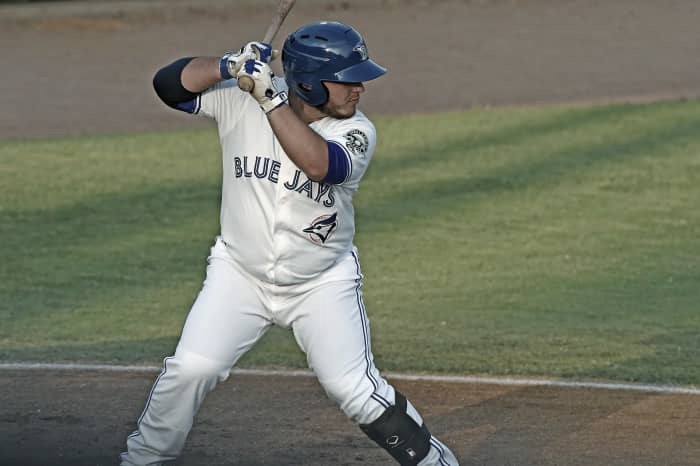 After slowing down for back-to-back series, the Toronto Blue Jays are back into it and defeated the New York Yankees in the first contest of the four-game series at Buffalo by 11-5.
The Jays catcher Alejandro Kirk put on a hitting display against the making him worthy of a few more starts. Making just the fourth start of his career, Kirk proceeded to go 4-4, with three runs scored. He smacked his first major league home run, and was a triple shy of hitting for the cycle.
Kirk, became the catcher age 21 or younger to have a four-hit game since Hall of Famer Pudge Rodriguez in 1991.
The 21 year-old Mexican made his major league debut two weeks ago, but prior to it, he hadn't appeared in a game above Single-A. Now, it turns out he'll be staying with the Jays for a little while.
Yankees pitcher, Michael King struck out four while starting with two scoreless innings, but the righty didn't get out of third while allowing five runs to turn a 1-0 lead into a 1-5 hole that got bigger when Jonathan Loaisiga gave up four runs, three of them earned.
Despite the loss, the Yankees (33-23) still hold a three-game lead over the Blue Jays (28-26) in the American League East, but are now going to watch the Tampa Bay Rays take their division title either after their next loss, or the Rays next win.
New York secured their fourth straight postseason berth following the series win against the Red Sox during the weekend. On the other hand, Toronto reduced their magic number to clinching an AL Wild Card spot to three.