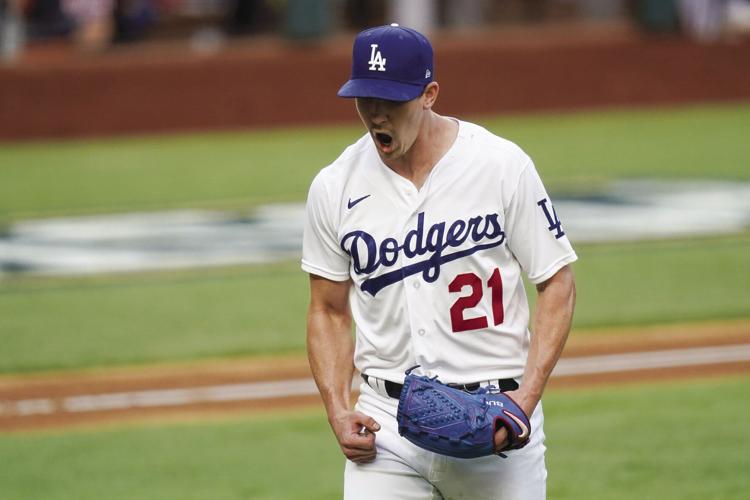 The Los Angeles Dodgers have taken Game 6 of the National League Championship Series by a score of 3-1 over the Atlanta Braves.
A three-run first inning was all the offense Los Angeles needed and combined with the brilliance of starting pitcher Walker Buehler, who pitched six scoreless innings helped the Dodgers force Game 7.
Atlanta lefty Max Fried also pitched six innings, but surrendered those three runs in the first in an otherwise spotless outing afterwards as he took the loss.
Kenley Jansen picked up the save as the Dodgers will look to become the 14th team in MLB history to win a series after trailing three games to one.
Buehler, Betts catch propel Dodgers to Game 6 triumph
After getting Mookie Betts to fly out to lead off the game, Corey Seager remained red-hot, hitting his fifth home run of the series to give the Dodgers a 1-0 lead. Two pitches later, Justin Turner made it 2-0 with a solo shot.
Max Muncy walked and Will Smith followed with a single. Cody Bellinger singled in Muncy, who had taken third on Smith's single before Fried retired the next two hitters on fly outs to end what turned out to be the decisive inning of the game.
Buehler faced his biggest challenge of the game in the bottom of the second. Singles by Travis d'Arnaud, Ozzie Albies and Dansby Swanson loaded the bases with nobody out, but Buehler settled down, striking out Austin Riley swinging and Nick Markakis looking before Cristian Pache flew out to end the threat.
d'Arnaud and Swanson singled in the third, but again Buehler got Riley, who lined out to Bellinger and Markakis to ground back to the mound to close down another Atlanta threat.
In the bottom of the fifth, Freddie Freeman singled with two outs and Marcell Ozuna drove a Buehler curveball to the wall in right-center where Betts made the catch of the series to preserve the Dodgers 3-0 lead, leaping to rob Ozuna of a home run.
After a scoreless sixth, Dodgers manager Dave Roberts summoned Blake Treinen from the bullpen and he promptly served up a triple to Markakis and a one-out double by Ronald Acuna Jr. brought him home with the Braves' only run.
Fried threw a career-high 108 pitches, giving way to Darren O'Day, who got Smith to ground out to Swanson with two men on. Flash forward to the bottom of the ninth and Jansen worked a one-two-three inning, retiring Riley, Markakis and pinch-hitter Pablo Sandoval.
Up next
It all comes down to a Game 7 with the Braves turning to Ian Anderson, who hasn't been scored on in the postseason and the Dodgers giving the ball to Dustin May, who will be used in the "opener" role.