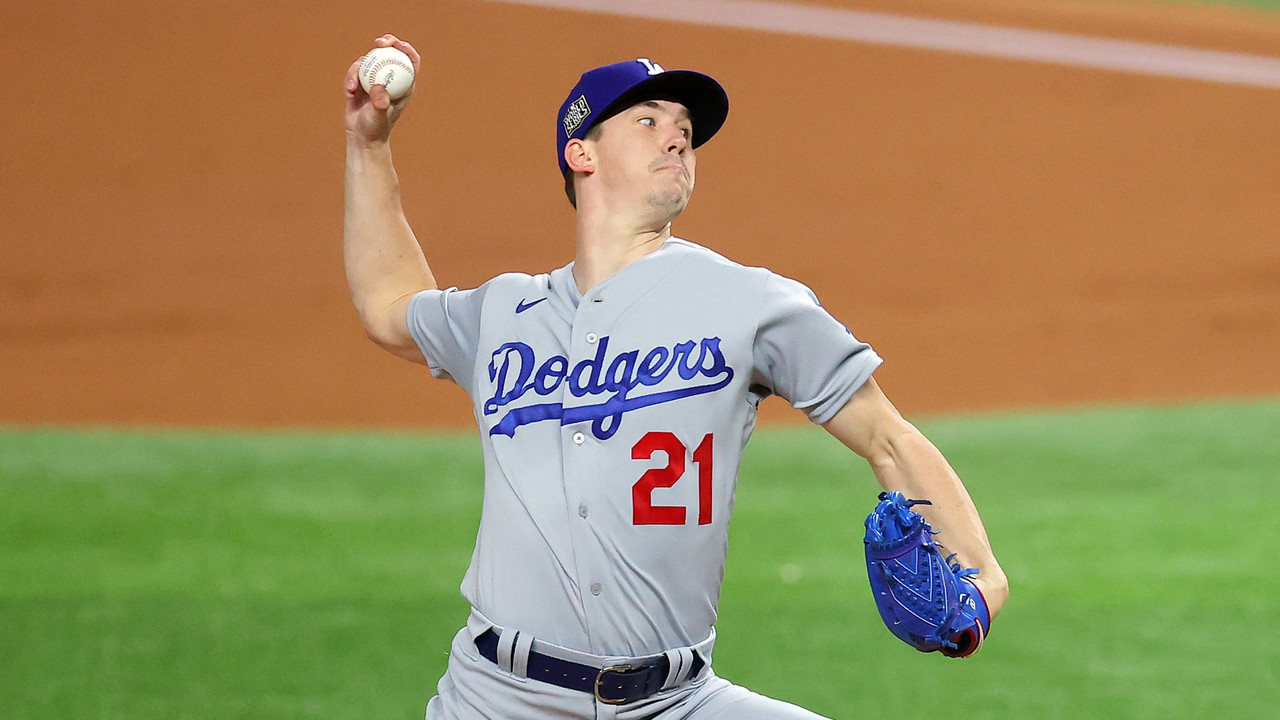 The Los Angeles Dodgers have taken a two games to one lead in the World Series with a 6-2 victory over the Tampa Bay Rays in Game 3.
Walker Buehler was the story of the game as the Los Angeles righthander dominated the Tampa Bay lineup, becoming the first pitcher in World Series history to strike out 10 batters over six innings, allowing just one run and three hits in seven innings.
On the other side, Charlie Morton, who entered the game with a 0.57 ERA in the postseason, was roughed up for five runs and seven hits over just 4 1/3 innings, suffering his first loss in the playoffs.
Buehler overpowers Rays over seven innings to give Dodgers series lead
Joining Dodgers legend Sandy Koufax and teammate Clayton Kershaw as the only Los Angeles pitchers to strike out 10 and allow three or fewer hits in a World Series game, the 26-year old Buehler put his club two wins away from their first world title in 32 years in emphatic fashion.
"I think the more you do these things, the calmer you get, he said. "I don't want to keep harping on it, but I enjoy doing this. And I feel good in these spots.
"I haven't put it all together and grasped or wrapped my head around all that he's accomplished in this short period of time", said manager Dave Roberts. Being a big-game pitcher and really succeeding on this stage, there's only a few guys currently and in history. He's in some really elite company, and i'm just happy he's in a Dodgers uniform. It was fun to watch."
Teammate agreed with third baseman Justin Turner saying "his fastball command was incredible. And just the way he pitches and attacks and how aggressive he is going at guys. He'll mix in a cutter or a slider, or a curveball to lefties. But he pitches with his fastball. And he's aggressive with it. He got a lot of swings and misses tonight."
Dodgers offense takes advantage of rare off-night by Morton
Turner got the Los Angeles scoring started with a solo home run to left field with two outs. Again in the top of the third, the NL champs struck with two outs as Morton hit Corey Seager in the foot, gave up a double to Turner and Max Muncy drove them both in with a single to make it 3-0.
A safety squeeze by Austin Barnes brought home Cody Bellinger, who got the fifth inning rally started with a one-out single. Joc Pederson followed with a single and Mookie Betts made it 5-0 with a single of his own. Morton was pulled after walking Muncy.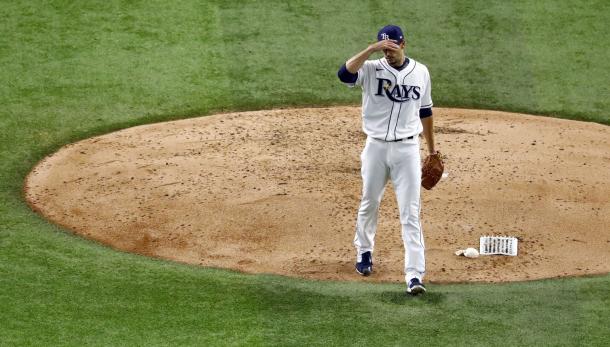 "I wasn't particularly sharp", he said. "I felt like I was able to get two strikes on them pretty quickly with a lot of guys and just not able to put them away. Even some of those pitches where I was getting ahead, actually a lot of them, they just weren't well-executed.
"Then there in the fourth and fifth, stuff wasn't really there, command wasn't really there. And they're just two good for that. I never really felt comfortable out there."
Looking ahead to Game 4
It will be a bullpen game for both teams with Julio Urias getting the start for the Dodgers while Ryan Yarbrough toes the rubber for the Rays.
Urias is 4-0 with a 0.56 ERA this postseason, defeating Milwaukee and San Diego once each while defeating Atlanta twice in the NLCS. In 16 innings, he's allowed just one run and seven hits.
Yarbrough has appeared in three prior games in the 2020 playoffs, with his only decision coming in his only other start, a win in Game 3 of the ALCS against Houston where he pitched five good innings.
Notes
Barnes became just the second player in World Series history to drive in a run with a home run and a bunt. Hector Lopez was the first in 1961.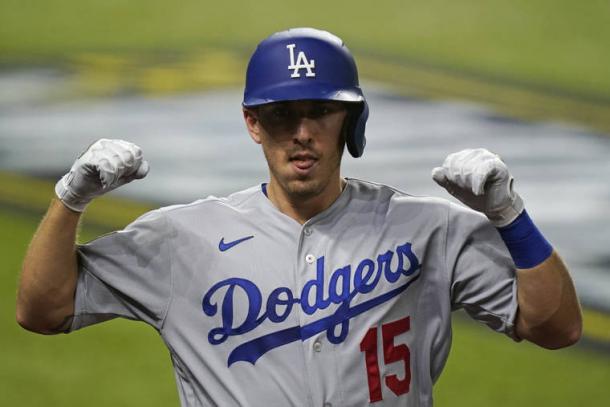 Randy Arozarena hit his eighth home run of the playoffs, tying the record for most long balls in a single playoff season and he passed Derek Jeter with 23 hits, most ever by a rookie.
The home run by Arozarena was Tampa Bay's 29th of the playoffs, setting a record for a single postseason.