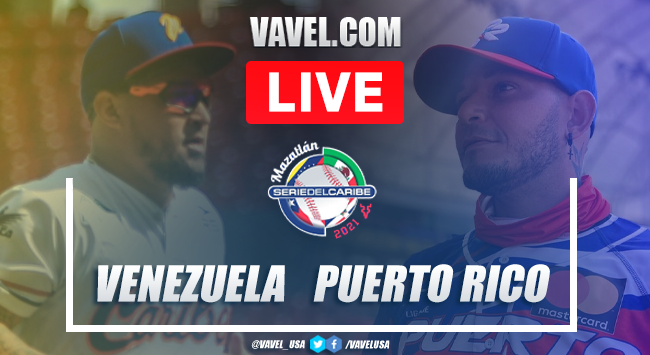 Thanks for tuning in
Puerto Rican victory
End of the game
9 Up
9 Up
9 Up
9 Up
End of eighth inning
8 Down
8 Down
8 Down
8 Down
8 Down
End of up eighth
8 Up
8 Up
8 Up
End of the seventh inning
7 Down
7 Down
7 Down
7 Down
7 Down
7 Down
End of up seventh
7 Up
7 Up
7 Up
7 Up
End of sixth inning
6 Down
6 Down
6 Down
6 Down
6 Down
6 Down
End of up sixth
6 Up
6 Up
6 Up
End of fifth inning
5 Down
5 Down
End of up fifth
5 Up
5 Up
5 Up
5 Up
End of down four
4 Down
4 Down
End of fourth inning
4 Up
4 Up
4 Up
4 Up
End of down third
3 Down
3 Down
3 Down
3 Down
3 Down
End of up third
3 Up
3 Up
2 End of down second
2 Down
2 Down
End of up second
2 Up
2 Up
2 Up
End of the first down
1 Down
1 Down
End of up first
1 Up
1 Up
Play ball!
Puerto Rico has arrived at Teodoro Mariscal
Update: Caribes lineup
Stay here!
The first game of the day is over
Molina's interaction with the fans
Mexican Victory
Waiting for the lineup
The lineup of Los Criollos
Changes in the Puerto Rican lineup
Don't leave here
How to watch Venezuela vs Puerto Rico Live TV and Stream
The starters of the game
Defeat means danger
Puerto Ricans suffer Dominican setback
Venezuelan debut with a loss
Day 2 of the Caribbean Series
First pitch time
Good afternoon to all VAVEL readers!