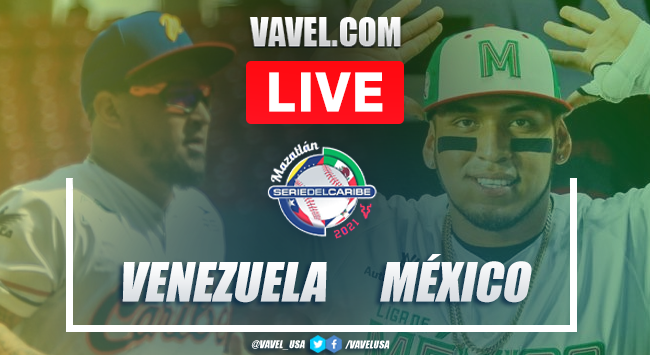 End of the game
10 Down
10 Down
10 Down
10 Down
End of up tenth
10 Up
10 Up
End of the ninth inning
9 Down
9 Down
9 Down
9 Down
9 Down
9 Down
End of the ninth inning
9 Up
9 Up
9 Up
9 Up
End of the eighth inning
8 Down
8 Down
8 Down
8 Down
8 Down
8 Down
8 Down
8 Down
End of un eighth
8 Up
8 Up
8 Up
8 Up
8 Up
End of the seventh inning
7 Down
7 Down
End ofup seventh
7 Up
7 Up
7 Up
7 Up
7 Up
End of the sixth inning
6 Down
6 Down
6 Down
End of up sixt
6 Up
6 Up
6 Up
End of the fifth inning
5 Down
5 Down
End of up fifth
5 Up
5 Up
5 Up
5 Up
5 Up
5 Up
5 Up
5 Up
End of up fourth
4 Down
4 Down
End of up fourth
4 Up
4 Up
End of the third inning
3 Down
3 Down
3 Down
End of up third
3 Up
3 Up
3 Up
3 Up
3 Up
End of the second inning
2 Down
2 Down
End of up second
2 Up
2 Up
End of the first inning
1 Down
1 Down
1 Down
1 Down
End of up first
1 Up
1 Up
Playball!
We are almost there
Mexicos lineup
Venezuela vs Mexico game will start at 11:30 ET
They are also waiting for it
Undefeated!
There will be a delay
Aiting for the lineup
Let's go for the semifinals!
Edgar Arredondo to open for Mexico
Puerto Rico closes with victory
Flannel poker
Logan Darnell to open tonight for Venezuela
Venezuela's lineup
The house of Serie del Caribe
Follow it here
How to watch Venezuela vs Mexico LIVE on 2021 Serie del Caribe
Mexico's roster
Venezuela's roster
Mexico wants number 10
Champion of seven crowns
Tournament's top teams
If they win, they are in
The very last chance
They were last but no least
Arrived fresh in Mazatlan
There is no other way: it's either win or win
Good afternoon to all VAVEL readers!