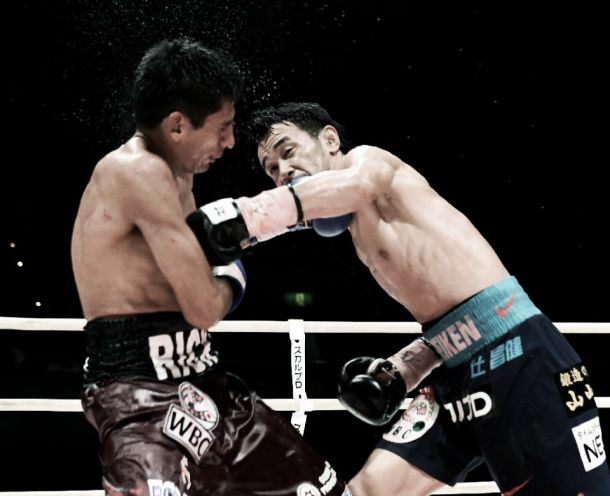 Japan's Shinsuke Yamanaka defended his WBC World bantamweight title on Thursday with a seventh round knockout victory over Argentina's Diego Ricardo Santillan.
Yamanaka, who is now 23-0-2, dominated throughout and put his opponent on the canvas twice with big left hands. Santillan got up in the sixth round but he was unable to repeat the feat in the seventh and was counted out by the referee.
Santillan came into the fight with a perfect record but he struggled from the beginning against the man many consider to be the best bantamweight in the world. Yamanaka done that reputation no harm in what was a very one sided and comfortable victory. The champion was able to use his jab to keep Santillan at bay before setting him up with the big left hands that eventually done the damage.
Yamanaka suggested after the fight that he would like to set up a bigger fight for his next title defence and on this performance he will believe he can beat anyone who gets into the ring with him. There are a number of highly rated Japanese contenders in the division so perhaps a big domestic fight could be just around the corner.
Also on the card, that took place in Osaka, Japan, there were wins for Marjohn Yap (20-12-0) and Sho Nakazawa (6-0-0). Shuya Masaki and Juiki Tatsuyoshi also picked up debut wins in the lightweight and super bantamweight divisions.