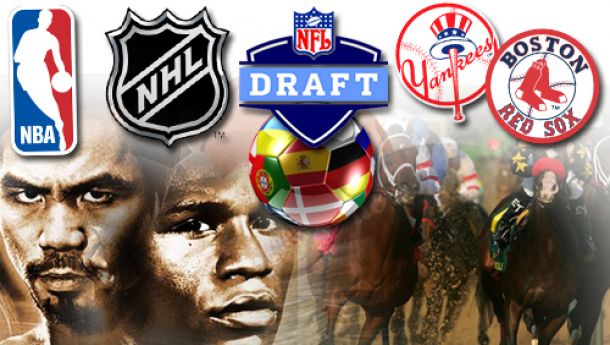 The day is almost upon us! Saturday, May 2nd 2015 will be viewed by many as one of the most memorable days in sports history.
Whether you are a fan of baseball, hockey, basketball, soccer, horse racing or most importantly boxing, Saturday will have something for you.
Start preparing the hot wings and chilling your craft beer of choice because there will be plenty of events throughout the entire day.
Here is the timeline of events:
Manchester City vs. Tottenham
Day 3 of the NFL Draft
New York Yankees at Boston Red Sox
NBA playoffs (multiple games)
Kentucky Derby
Nationals at Mets
NHL Playoffs
If that wasn't enough, later in the evening will be one of the most lucrative sporting events ever held. Floyd Mayweather will finally be going toe-to-toe with the Manny Pacquiao. A fight that has been brewing for over half a decade.
The tickets for the event sold out in mere seconds, but if your net worth is similar to those with the surname Koch, you can still purchase a ringside seat in the secondary market.
Here is a great interactive chart from Rukkus that breaks down the financials of the events. To say they are staggering is an understatement of epic proportions. The fact that Floyd Mayweather will make roughly $180 million just to stand in the ring for a few rounds makes the mind feel like it hitched a ride with one of the monoliths.
This Saturday will be filled with a friends, a few bags of Funyuns®, and a lot of melted cheese. How will you be celebrating this epic day in sports history?