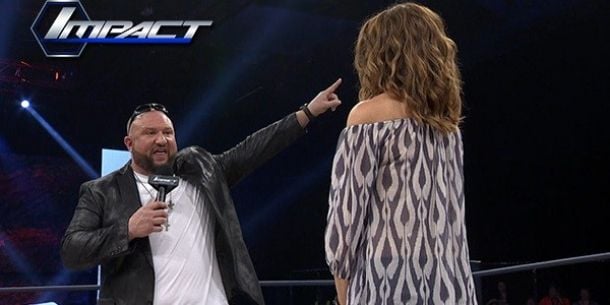 Just a few weeks after being named General Manager of TNA, Bully Ray has reportedly left the company according to a Pro Wrestling Insider report. There is some speculation that he is going to another wrestling company, now that he has left TNA. Do not count out a comeback with the WWE in the near future.
Bully Ray is mostly known for being one of the biggest tag team superstars in the world, with Devon part of Team 3D and Dudley Boyz. Winning ECW World Tag Team Championship 8 times, NWA World Tag Team Championship 1 time, TNA World Tag Team Championship 2 times, WWE Tag Team Championship once, and WWE World Tag Team Championship 8 times, and WCW World Tag Team Championship once. Bully Ray was also TNA World Heavyweight Champion 2 times.
Bully Ray is known for being a powerhouse superstar. He is one of the guys in the locker room that you do not want to mess with. He always had a great connection with the fans. With Devon they were tag team champions all over the world. He has made his name in the singles as well, but wrestling fans will always remember him for being a tag team guy.
On the TNA side of things, the company is in a hole with this move. The storyline of Bully Ray being in charge of TNA, was going great and it had so many possibility that it could go to. With him now leaving the company now has to most likely put Dixie Carter back in charge of the company, unless they can find another person that can replace Bully Ray.
We do not know what goes inside the TNA Locker Room. But what we do know is, it is going to be interesting what happens next with Bully Ray and TNA.