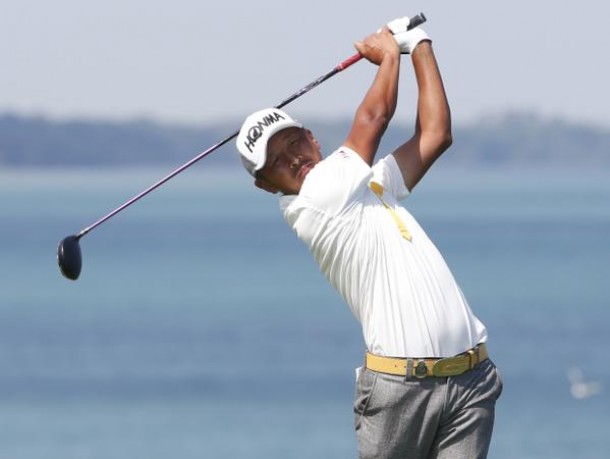 The Japan Golf Association sent a clear message - disloyalty will not be tolerated.
The JGA announced this week that Hiroshi Iwata, a two time winner on the Japan Tour including earlier this season, will be banned from the Japan Open for two years. The JGA, a separate entity from the Japan Golf Tour Organization, slapped Iwata with the ban after Iwata withdrew from the Japan Open in order to play in the PGA Tour's Frys.com Open. Iwata had completed entry formalities before he qualified for the PGA Tour, and opted to play in the season opener instead of in the Japan Tour's most prestigious event.
Iwata is also banned from the Diamond Cup, the other event that the JGA organizes. The event is co-sanctioned by the Asian Tour, and many of the best from the region participate in that event.
Golf organizers in Japan have sent a very clear message that they expect the best players from Japan to participate in their tournaments, or else they will get punished for it. Last season, the Japan Tour revoked Hideki Matsuyama's Tour card after he did not play in the required number of tournaments. Matsuyama is Japan's top ranked golfer in the Official World Golf Rankings, but has to rely on sponsor exemptions in order to play in his native country.
The move to ban Iwata does not seem beneficial to either the JGA or Iwata. For Iwata, there is not guarantee that he will have his PGA Tour playing privileges following this season. If he were to lose his Tour card, he may be returning to the Japan Tour, where he will be unable to play in the biggest tournaments on the schedule; however, if Iwata, who made international headlines by shooting a 63 at the PGA Championship, wins on Tour and becomes a big golfing superstar, the Japan Tour could potentially lose viewership and ticket sales that they would have generated if Iwata was in the field. Iwata is currently ranked 100th in the world and is currently the third ranked Japanese player in the rankings. With Matsuyama playing very little in Japan, the tournaments stand to lose two of their top three superstars.
Iwata is currently playing in the OHL Classic at Mayakoba on the PGA Tour, and will be playing next week at the RSM Classic, as well. Many Japanese players typically return home and play the last couple weeks of the Japan Tour schedule, but with this announcement, Iwata's schedule following next week is currently unknown.