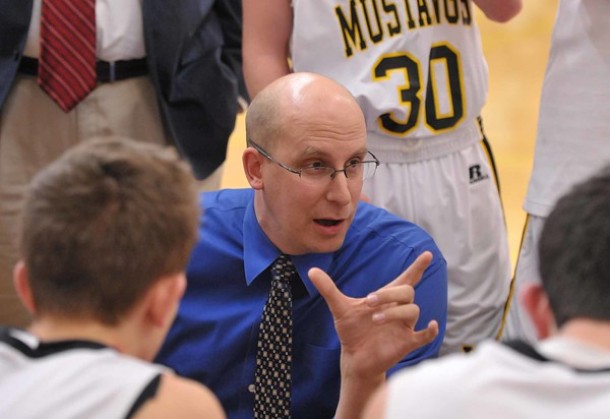 The Lutheran North Mustangs started the season on an outstanding note with a 78-44 victory over the Clarenceville Trojans. Lutheran North successfully avenged the loss against Clarenceville last season behind 12 points from Peter Freeman.
While Freeman led the Mustangs (1-0) in scoring, it was an all-around team effort. Eli Thaut, who scored 11 points, facilitated the ball throughout the entire game. Thaut and Drew Arft set the tone on a fast break offense coached by Kevin Murawski. Arft, a junior, dished out multiple no-look passes to Adam Collins to set up easy layups.
"We were able to get comfortable and run at our pace," Thaut said regarding the offense. "We had an easy time pushing the ball and finding open lanes, which led to free throws and open shots. That is exactly what we wanted to do."
Lutheran North's post was dominated by Jack Hilt and Michael Barno. The duo combined for 15 points with most coming in the paint. Charles Kruse was an early spark for the Mustangs with back-to-back three-point jumpers to help them pull away in the first quarter.
The Trojans (0-1) struggled all night, but got a positive outing from Quinton Banks with 16 points to lead the offense. Mitchell Kubiak, who is also the Clarenceville varsity quarterback, chipped in nine during the affair with LHN.
Defense was the name of the game for the Mustangs as they forced turnover after turnover in the win. Ramon Moore and Cassanova Copeland could not keep a handle on the ball. The turnovers allowed Thaut, Kasey Lesnau and Mitchell Visbara to produce multiple steals, which translated into buckets.
After losing to Clarenceville by three points last season, the Mustangs are off to a nice start with a 78-44 win. Lutheran North will travel to play the Anchor Bay Tars on Friday.