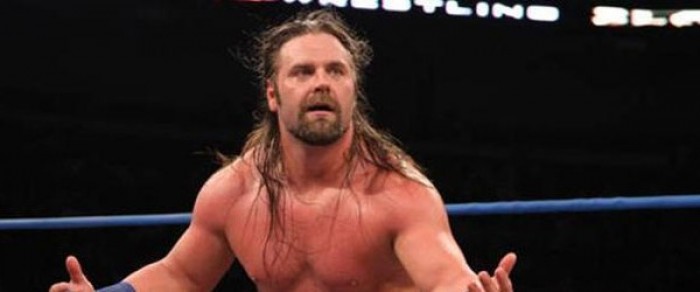 James Storm had been one of the staples of TNA, having debuted in 2002, he had been consistent in putting on great matches and quality storylines, and stuck with the brand through it's good times and some of it's very lowest points.
Storm has won countless championships with the company, predominantly in the Tag Team division, where he has spent the majority of his career, but the beer drinker did have a spell as the company's World Champion as well.
However, after a controversial angle involving Mickie James, Storm allowed his contract to expire in June of last year, and went on to compete on the Independent circuit, including a brief spell with WWE's development brand, NXT.
Even though rumors had circulated that a contract was available for the veteran with NXT, Storm officially returned to TNA on their debut on POP TV, as he saved his former tag team partner, Bobby Roode.
Return Home
Storm made his triumphant return during Roode's defense of the King of the Mountain title, after being ambushed by both Bram and Eric Young, the cowboy, Storm made his way to the ring to clear house, and save his friend.
Following the fight, Storm addressed the fans and explained why he left, claiming that he didn't like where he was going, or what he had started to portray, which is why he began wrestling around the world, to discover what his next move was.
He then turned to Roode and told him he was back to, "Have a little fun," and handed him a beer, which many have speculated as the official reunion of popular tag team, Beer Money.
Although Storm officially left in the summer, he hasn't had much time off T.V, as he has been involved in the World Title Series throughout the past few months, due to the fact that they were all pre-taped editions of Impact.
Which means that even though he has returned to the company, in terms of the television product, Storm has never left, but either way it is certainly a positive move on behalf of President, Dixie Carter to bring back a very popular wrestler, who has the ability, both in the ring and on the microphone.
TNA's return to live television is of great importance should Carter want to take her company back to the level it once was, and with Kurt Angle set to finish with them on their upcoming UK tour, bringing back a big name such as Storm makes perfect sense.
No Deal for NXT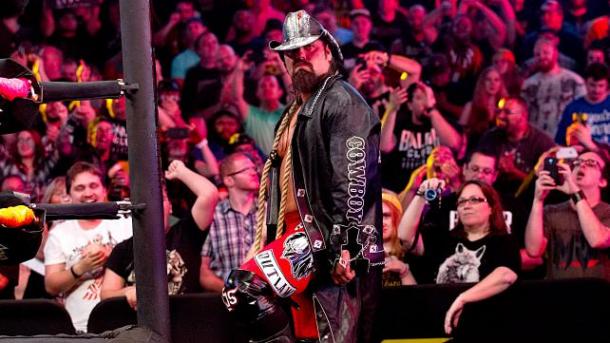 The news might have gone down well in the Impact Zone, but it will be sure to provide disappointment at Full Sail, where Storm had appeared on a couple of occasions, with NXT, picking up victories both times, most recently against Adam Rose.
WWE fans had hoped that Storms future was going to be with them, and with the talent that Triple H has managed to lure to the company, especially in NXT, the WWE Universe had expected the cowboy would be the next on the list.
With one of the former faces of TNA, Samoa Joe, now working in NXT full time, as one of the biggest stars in the brand, it's clear that those in charge of NXT have no problem working with former TNA talent, as long as they're at the top level, which Storm was.
There had been rumors that a contract had been offered to Storm to join NXT on a full time basis, but that was never officially recognized by anybody involved, and for now all that's left to say for the NXT Universe is, sorry about your damn luck.