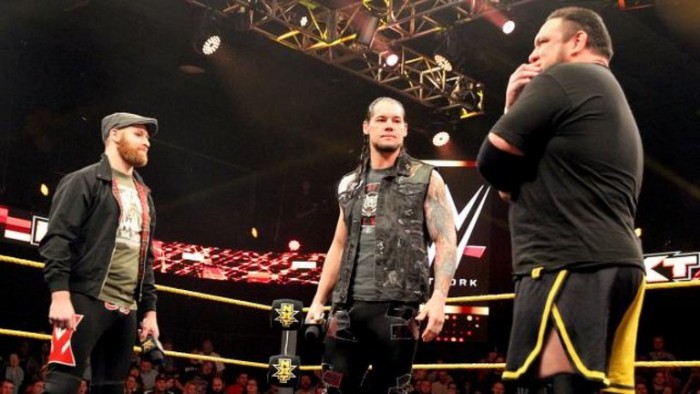 NXT is always moving forward, with the latest example including the signing of Shinsuke Nakamura but the Wrestling News Observer suggests that NXT could be losing at least one top star in the near future.
Samoa Joe is reportedly being considering for a call up to the main roster, potentially as soon as Wrestlemania, if not the night after on Monday Night Raw.
Joe is in line to face Finn Balor at NXT Takeover: Dallas during Wrestlemania week and any potential win may postpone his call-up, as the WWE realistically want to keep their NXT Champion strictly on NXT.
After a famed independent and TNA career, Joe finally made the move to NXT during NXT Takeover: Unstoppable last May, even though many fans thought he would go straight to the main roster, Joe has made a huge impact on NXT, but his talent is undeniable, and the rumor's are not surprising.
Sami Zayn is also reportedly being considered for a call-up and a feud with long time adversary Kevin Owens. Destined to do this forever some might say, Zayn has already made an appearance on Monday Night Raw and even appeared during last Sunday's Royal Rumble match as he eliminated Owens.
Both Zayn and Joe would offer the main roster a much missed technical wrestling aspect and in Zayn's case, an underdog story much similar to that of Daniel Bryan, and given the roster's current injury problems, it's clear why they are looking to NXT's top guys as the answer.
NXT Champion Finn Balor is also in contention for a call-up, after impressing ever since his debut, but WWE reportedly see him as the face of NXT and are not prepared to call him up to the main roster just yet.