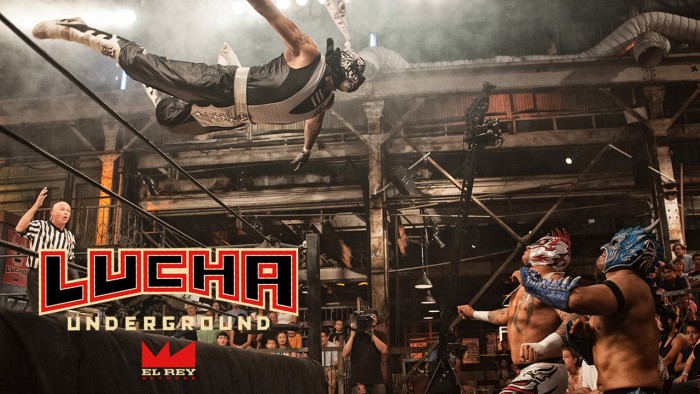 The pair were reported to have been at Lucha Underground in December to discuss talent, although nothing has been said about it since, the talks appear to have gone nowhere.
Why are they interested?
Are WWE looking to bolster their roster due to the amount injuries they've suffered this year? Lucha Underground do have some stars who have competed in the WWE such as Rey Mysterio and Johnny Mundo (Nitro/John Morrison) and they would most likely be on the radar whilst they aren't wrestling for Lucha. It is however unlikely that they'd be able to wrestle in both companies.
If its not an injuries related reason then perhaps the WWE are looking to continue to bring in new talent to freshen up the roster, like they have done with AJ Styles and Shinsuke Namamura.
Nakamura is set to debut in NXT at Takeover:Dallas, and bringing in talent from Lucha Dragon would be welcomed with open arms by the WWE Universe who are dying to see new faces on both RAW and SmackDown, judging from comments on Twitter,
Other offers
Also at Luchas door is TNA, who have put ideas out for both companies to team up and do a joint show the weekend of WrestleMania 32 but Lucha Underground declined and this isn't surprising.
Underground is arguably the better product right now and don't need TNA to make they look any better. If an event like this were to take place however, say as a one off, there is no doubt some of the matches would be fantastic. Especially considering all the potential crossover matches, which would be a prime slot to showcase their best athletes to the other company and its fans.
Lucha Underground began premiering season two of their show last month after popular demand and have already confirmed a third season of the show. The third season has also been rumored to have been brought forwards because of such high demand.
Overall the news is certainly interesting that two of wrestling's biggest company's are circling Lucha Underground like sharks, but it isn't surprising given the popularity and quality of the product and wrestlers, whether anything comes from the talks though, will remain to be seen.