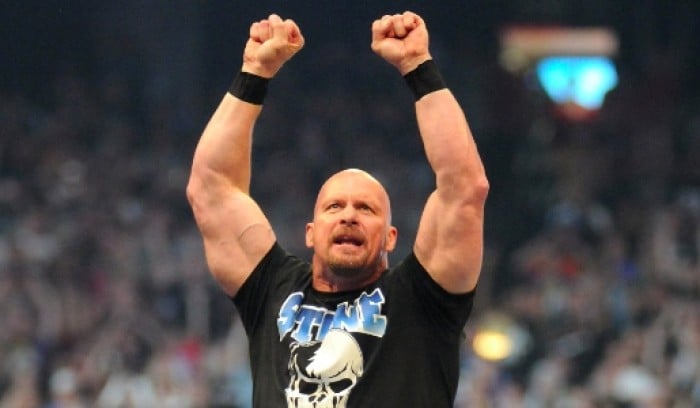 With WrestleMania 32 being held in Dallas, Texas, fans of WWE are expecting the Texas Rattlesnake to be in attendance and take some sort of role in the event.
According to the Wrestling News Observer, Stone Cold Steve Austin will be in attendance, but plans for what his role could and might be are yet to be finalized. In the past few months, former WWE announcer Jim Ross had said he doubts that Stone Cold would wrestle at the event.
Bigger role than WrestleMania 30
The last WrestleMania that Stone Cold was in attendance and used by WWE was WrestleMania 30 when he opened the show with Hulk Hogan and The Rock.
Austin was reportedly disappointed with this segment as he just went through the motions of his character, spouting off his catchphrases and getting pops. On his podcast, Stone Cold said he had been pitched a different plan and wanted to do more with crowd, including starting a sing along to Hank Williams song Jambalaya.
WWE reportedly told Austin that he would be the third of the group to enter the ring. He ended up being second behind Hogan with The Rock taking the third and last entrance. Austin admitted that everybody enjoyed the segment and that it was fun, but it was different to what he had been initially pitched.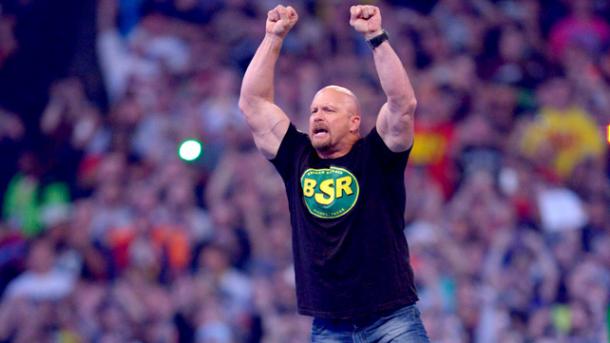 Possible Special Guest Referee
One idea that has been speculated is that Stone Cold takes a role in the WWE Heavyweight Championship match between Triple H and whoever comes out of the WWE Fast Lane triple threat match as the winner.
Austin has taken part in WrestleMania as a special guest referee before including the classic between Jerry Lawler and Michael Cole. He also refereed the match between at WrestleMania 20 between Goldberg and Brock Lesnar.
Having Stone Cold raise the hand of somebody like Dean Ambrose or Roman Reigns would leave WrestleMania with an impressive ending. It would be similar to that of WrestleMania 30 with Daniel Bryan and WrestleMania 31 when Seth Rollins cashed in his Money in the Bank briefcase.
What would you like to see Steve Austin do at WrestleMania 32? Leave us your comments below or tweet us - @Vavel_Wrestling.