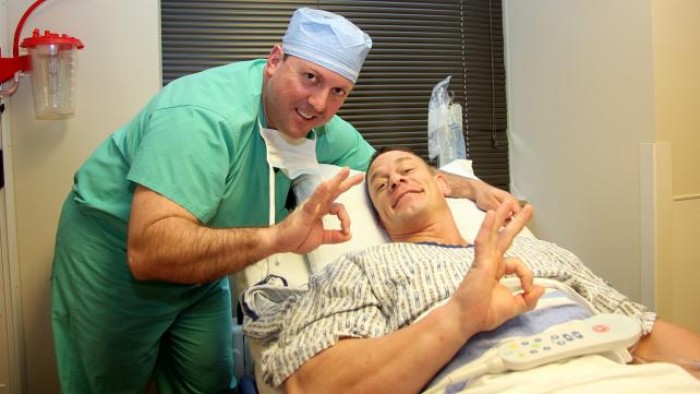 The tweet by @JohnCena:
"Gamble: take risky action in hope of a desired result. Time to gamble I think. It's gonna be a risky next two weeks #LaceUp #nevergiveup"
A Shock Return?
Ever since we heard the news about John Cena being injured for WrestleMania 32, fans have been discussing who the Undertaker's opponent could be for what might be his final bout in his home state. Could this tweet signify that he is back sooner than anyone expected and actually make WrestleMania to face 'Taker? Many hope this is the case, because this is one match which is on the WrestleMania Bucket List.
Repeating History
He's come back from injuries early before, so this is not so far-fetched. In 2008 an injury picked up in a match at SummerSlam with Batista was estimated that the recovery time was between 12 to 14 months. After the surgery, the estimate was reduced significantly to three months. A return earlier than planned is the most obvious out of everything which has been listed by the WWE Universe, so money's on this one.
WWE Needs Him
Whatever this tweet really means, it doesn't change the fact that the WWE really misses John Cena. Because of other injuries to top stars such as Seth Rollins, Sheamus, and even Sting to just name a few, there is a lack of star power to the shows. We see the same thing most weeks because the WWE have only a handful of top stars left who are not injured. Seeing Cena return would genuinely elevate the product. He has the ability to help make stars and make normal matches seem more important than if he wasn't in them. If this is a return, it would be a welcome one.