Basketball icon Magic Johnson made it clear that he is not happy with Manny Pacquiao's comments about the LGBT community.
"I won't be watching another one of Manny Pacquiao's fights," says Johnson on Twitter.
The Laker great is clearly one of the millions of people who became upset with Pacquiao after the boxing legend said that gay people are 'worse than animals'.
"Fans of all walks of life including gay fans supported May/Pac fight putting $100M in his pocket. I guess to him their money is still green," said Johnson in another Twitter post.
The five-time NBA Champion was one of the many celebrities present during Pacquiao's megafight with undefeated boxer Floyd Mayweather Jr.
Other NBA and sports personalities who lashed out at Pacquiao after his comments on gay people and same sex marriage include Mayweather, Jason Collins, and even the boxer's promoter, Bob Arum.
Johnson praises Nike for cutting ties with Pacquiao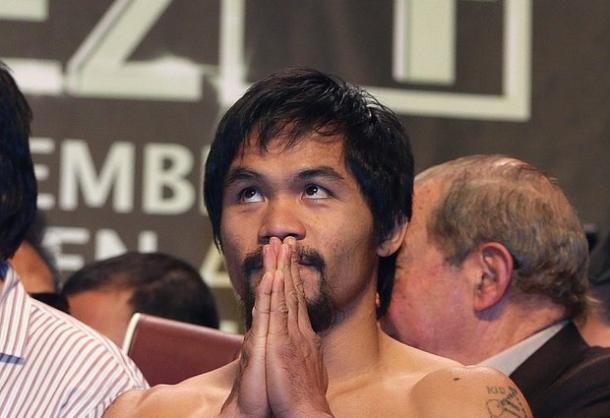 Magic Johnson also commended Nike after the company decided to part ways with Pacquiao because of his anti-gay comments.
On Twitter, the former NBA player turned sports analyst said 'I applaud Nike for terminating Manny Pacquiao's contract after his derogatory statements that gay people are worse than animals.'
Last Wednesday, Nike said in a brief statement that the company 'strongly opposes discrimination of any kind and has a long history of supporting and standing up for the rights of the LGBT community.'
Pacquiao is the latest endorser to be dropped by Nike. Over the last four years, the company has also cut ties with several sports personalities like Cyclist Lance Armstrong (Doping), NFL Player Ray Rice (Violence), and Olympian Oscar Pistorious (Murder).