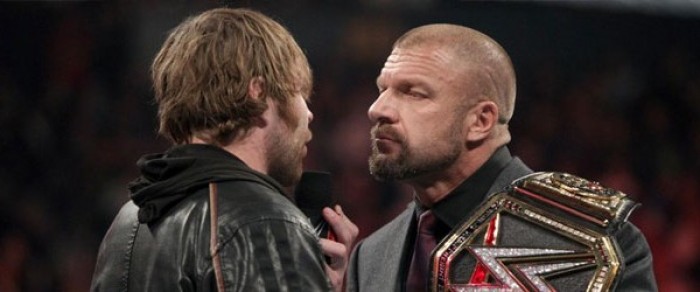 As was noted yesterday Triple H was due to take on Brock Lesnar & Bray Wyatt at "March to WrestleMania." But as fans are always warned WWE live event cards are subject to change, and it has certainly changed as WWE World Heavyweight Champion Triple H will now take on 'The Lunatic Fringe' Dean Ambrose at the newly repackaged WWE Roadblock on March 12th, with the title on the line.
Could Brothers do battle once again?
Roman Reigns will be a key spectator in this match as he patiently waits to regain the Championship he lost at the Royal Rumble. But the fact that his brother in arms is now looking at a golden opportunity, while Reigns lies at home with a busted nose will only provide him with huge motivation as he looks ahead to WrestleMania 32 at AT&T Stadium.
Whoever walks out as WWE World Heavyweight Champion will be set to face 'The Big Dog,' at 'Mania, and fans could be set to see the former Shield brothers go to war on the grandest stage of them all.
Is Ambrose Crazy or Stupid?
Ambrose on the other hand has a date with Brock Lesnar at "The Show of Shows" in what is sure to be a brutal no holds barred street fight.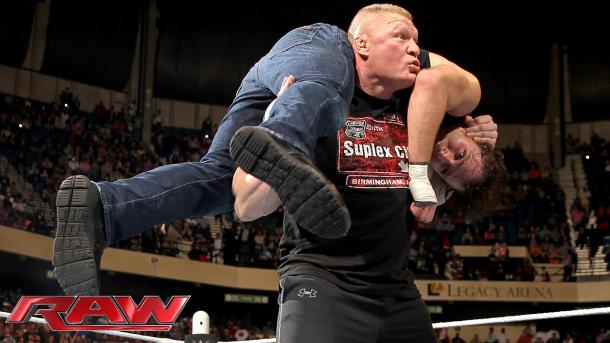 Ambrose however decided that he would step up to the plate and challenge Triple H and he responded by putting Ambrose in a match with Alberto Del Rio on this weeks RAW, and the champion made his presence known during it, hitting him with a Pedigree.
The Game accepted Ambrose's challenge to a championship match and after a nonchalant response of "thanks," The King of Kings went to work again and he delivered the beating of a lifetime to Dean Ambrose in a similar fashion to the beat down he gave to Roman Reigns a week ago. .
Dream Match is Still a Dream
Many believe that the ultimate scenario would involve Lesnar interfering and costing Ambrose the title to further their rivalry, even though to many this plan may seem like it is tedious and anticlimactic.
But the prospect of a dream match between Ambrose and Triple H remains compelling regardless, Triple H never gets into a fight he does not think he can win and he has his eyes firmly set on WrestleMania 32.
On the other hand, Dean Ambrose just won't be put down and would love to get one over on The Authority and become WWE World Heavyweight Champion in the process, making the main event of the first ever Roadblock and intriguing one.